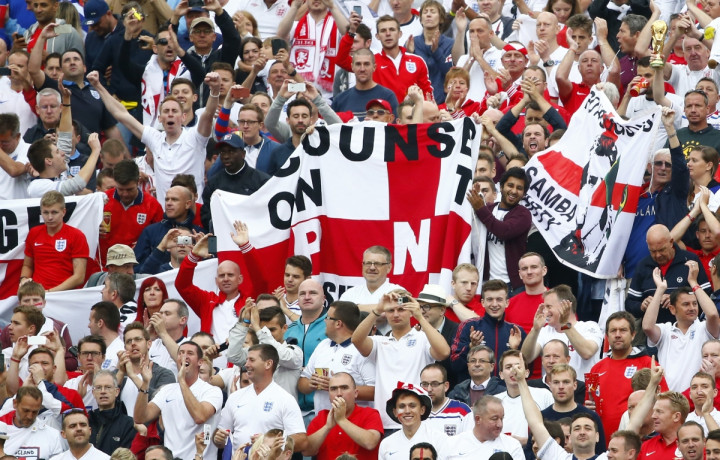 Police in Brazil and the UK are trying to identify an England fan who bit another fan's ear off during a World Cup game, in an apparent racist attack.
The incident took place during a scuffle on the stands of the Arena Corinthians in Sao Paulo while England were playing Uruguay earlier this month.
Days later, Uruguay star Luis Suarez shocked the football world by biting Italian defender Giorgio Chiellini on the shoulder during a match.
Chief Superintendent Rachel Barber told Sky News: "We were made aware during the England v Uruguay match in Sao Paulo that an incident had taken place, which resulted in an England fan having a portion of his ear bitten off by another England fan.
"In the immediate aftermath, we managed to make contact with the victim and offered advice and support.
"The day after the attack, the victim chose to make a formal complaint to the local police, and they opened an investigation.
"Efforts are ongoing to identify the suspect and bring him to justice either in the UK or, if possible, back in Brazil where the offence occurred."
News of the attack was described as "the biggest story in the UK," by former Liverpool striker Stan Collymore who saw camera footage of the incident later published by the Sunday People.
Collymore tweeted:
In the video a handful of England supporters can be seen taking part in a melee in the packed stadium. At one point, one man seems to bite another man's left ear lobe.
The victim is left with blood dripping down on his neck while the attacker is led out by stewards.
"He bit off my ear and called me a black ****," the victim said.
Police said witnesses provided a name for the suspect but no arrest has yet been made.