Fifa World Cup 2014: Spain Boss Hits Back at 'Opportunistic' Mourinho After Holland Disaster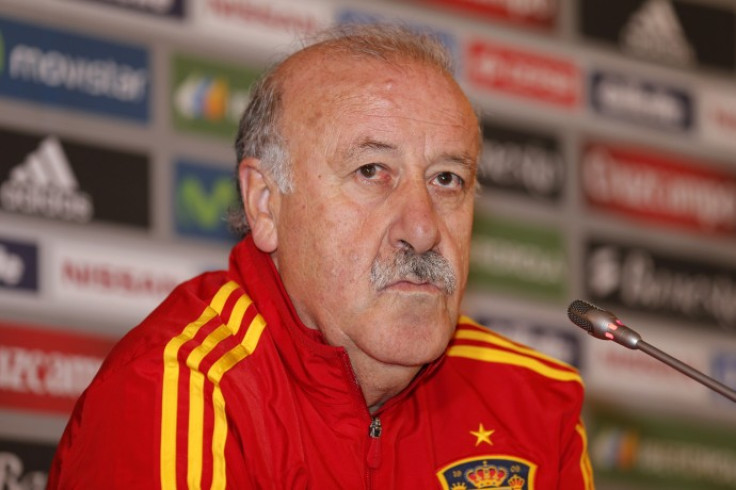 Vicente Del Bosque has hit back at Jose Mourinho after the Chelsea manager claimed Spain had a "game to forget" during the World Cup 5-1 humbling defeat against Holland.
Just after the game Mourinho said Spain have the talent to overcome the situation but admitted the setback will "hurt their pride".
"They have a match to forget and the players' pride has been wounded. But the best way to wipe the slate clean is to play again and win: to rebuild your self-esteem and confidence to face up to the future. This competition isn't about how you start, it's about how you finish; Spain got off to the worst possible start and now they are on the brink - they can't afford to falter again," Mourinho said.
Ad even though it looked a positive message from Mourinho, Del Bosque considers his advice too opportunistic.
"(Mourinho) is one of them 'I told you so'", he was quoted by Spanish radio station COPE.
"Everyone feels like we can get out of the situation. I don't get angered with what I read nowadays. Everyone has their opinion, and here there's a lot..."
Meanwhile, the Spanish manager admitted he will make some changes in his line-up to face Chile on Wednesday, even though he refuse to confirm who will be sacrificed.
"If there are changes, it's not a slight on anyone. We will look to do what is best for the team. Nobody should get alarmed by the changes we make. Above the system is the team. There could be two or three changes. We are in the situation that we are, and this is something we have to manage. We're flexible, but will also keep some things".
"We have to manage the squad of 23 players. All are in perfect condition. Against Holland we had a great first-half and a disastrous second. We were down but there's no question of desire; that's football. We have to come back and we have the opportunity to do so".
© Copyright IBTimes 2023. All rights reserved.