Filipino Terror Group Abu Sayyaf Extend German Hostage Execution Deadline By Two Hours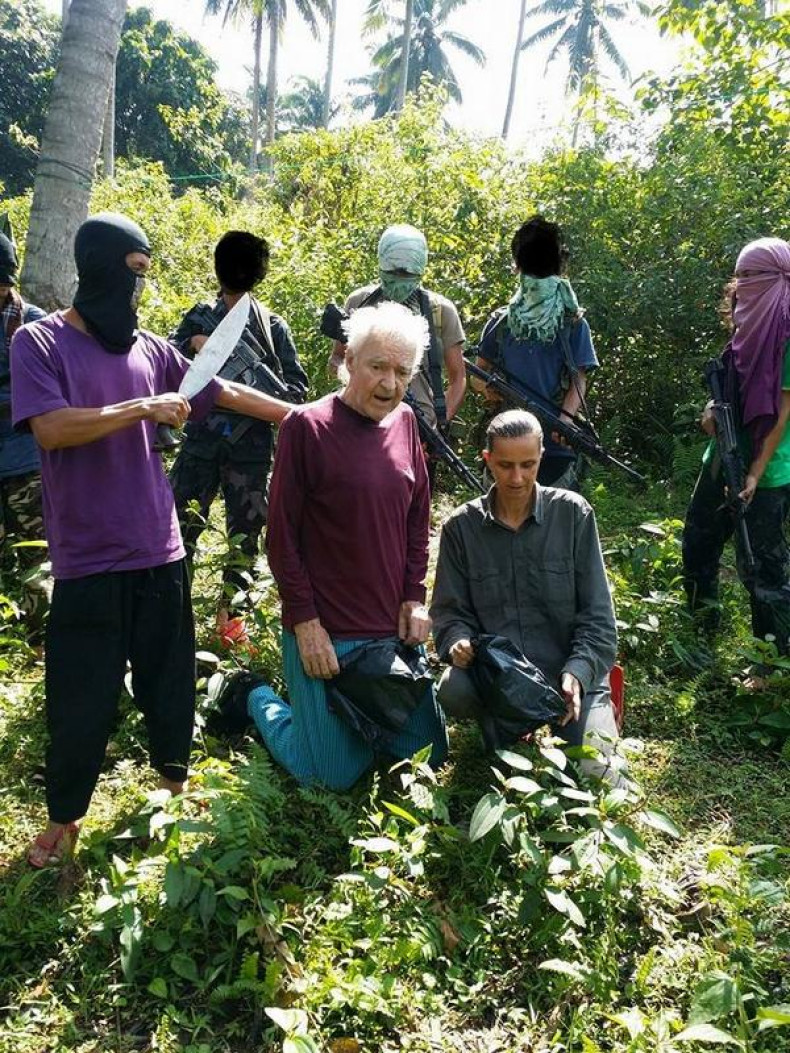 Filipino terror group Abu Sayyaf have announced that they have extended the deadline for the safe release of two hostages.
The original deadline was supposed to expire today at 3pm local time. However the group have reportedly said they will allow negotiators an additional two hours before they execute one of the two German holidaymakers.
Radio Mindanao Network, a local radio station, was again used by Abu Sayyaf to inform the Filipino and German government of the deadline extension.
The radio station was previously allowed to interview Abu Rami, spokesman for Abu Sayyaf, and Stefan Okonek, one of the German hostages, several days ago.
Okonek said in the interview he was being subjected to a mock execution: "I'm sitting here in a hole in the Philippines. They told me it is my grave. They pushed me inside this hole and I'm sitting with 10 men around me all day 24 hours a day."
Okonek, 71, a retired academic, was kidnapped along with his partner Henrike Dielen last April. They had been enjoying their yachting holiday when they disappeared on route from Palawan to Sabah. Their deserted yacht was found out at sea by local fishermen on 25 April 2014.
Photos emerged two weeks ago showing the two Europeans kneeling on the ground and surrounded by five masked militants. One of the photos showed a terrified Okonek being threatened with decapitation by a militant holding a large machete.
Last month, Okonek was allowed to speak to his family on the phone, informing of his kidnapping and Abu Sayyaf's demands.
The group are demanding a 250 million peso (£3.4m) ransom for the safe release of both hostages.
Abu Sayyaf, who recently declared bay'ah or sworn allegiance to Isis (Islamic State), have also ordered the German government to end its support for the US led coalition air strikes against IS in Syria and Iraq.
They demand "the government of Germany to stop helping America do its killings of our Muslim brethren in Iraq and Sham [Syria], Jordan, Lebanon and Palestine, and all the mujahideen brothers in Dawlah Islamiyah [Islamic State]."
Filipino officials remain concerned that time is running out for the safe release of both hostages. The deadline extension has been treated as a promising sign.
Abu Sayyaf have beheaded hostages in the past. In 2001, an American hostage was executed after their ransom was not met.