Police investigating the Finsbury Park Mosque attack have further arrested the suspect on suspicion of terrorism offences.
The 47-year-old male was previously arrested on suspicion of attempted murder after a white van ploughed into Muslims as they were leaving the mosque following night-time prayers.
One person died and 10 others injured during the incident, which prime minister Theresa May described as "every bit as sickening as those which have come before".
Met Police have now confirmed that the man detained at the scene with the help of members of the public has further been arrested for on suspicion of the commission, preparation or instigation of terrorism including murder and attempted murder.
He remains in custody at a south London police station.
Police said at this stage they believe the suspect acted alone. As part of the investigation, searches are being carried out at a residential address in Cardiff.
The white van, which was used in the terror attack, was hired from a company based on an industrial estate close to the M4 around 12 miles west of Cardiff.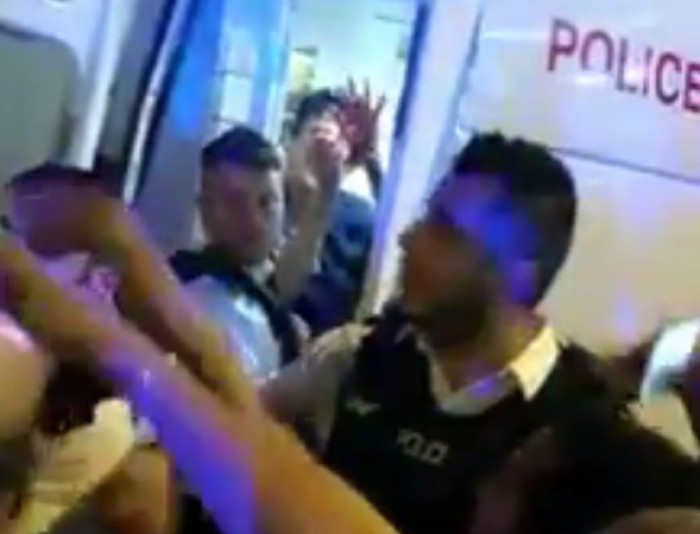 Deputy Assistant Commissioner Neil Basu said: "Our thoughts are with all those affected by the incident at Seven Sisters Road and their families, friends and communities.
"This is being treated as a terrorist incident and is being investigated by the Counter Terrorism Command. The investigation is ongoing and we are working fast to know the full details of how and why this took place.
"All the victims were from the Muslim community and we will be deploying extra police patrols to reassure the public, especially those observing Ramadan.
"We are working hard to protect all communities and the public will see additional officers patrolling across the city and at Muslim places of worship. This was an attack on London and all Londoners. We should all stand together against extremists whatever their cause."
Police said they declared the attack at the mosque was as a terrorist incident with 20 minutes of them receiving a report of a van colliding with pedestrians. Officers who were in the vicinity responded immediately.
Metropolitan Police Commissioner Cressida Dick added: "We are here as you are well aware because of the terrible, terrible attack that took place last night. We have a number of people in hospital whose lives are turned upside down. We have one person who has died and as you are aware a man has been arrested.
"This was quite clearly an attack on Muslims who looked like they were probably Muslims and they were coming from a prayer meeting. We treat this as a terrorist attack and we in the Met are as shocked as anybody in this local community or across the country at what has happened."