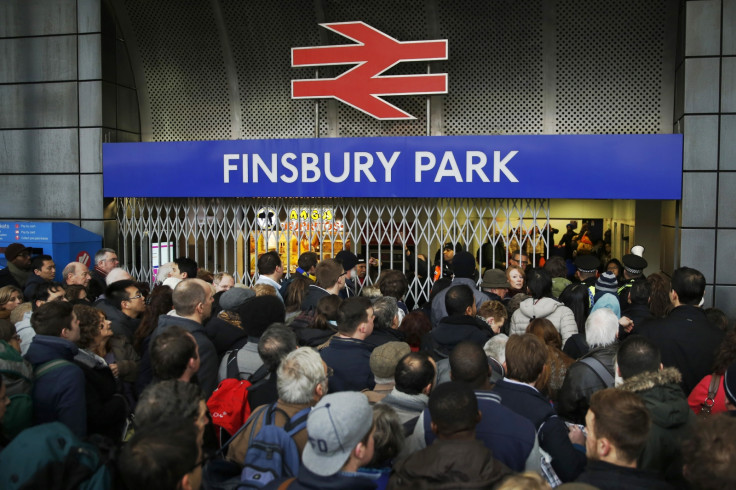 Frustrated commuters faced delays on Monday morning (24 July), after a London Underground station was closed due to a lack of staff.
Londoners trying to get to work from Finsbury Park station discovered the gates shut and a message put up by the management saying the Victoria Line stop was closed "due to no staff".
One frustrated commuter tweeted a picture of the sign, writing alongside: "When @tfl makes everyone late for work because they can't staff a station properly."
Another wrote: "Finsbury Park tube station closed due to no staff. Are you s******g us?!?"
The north London station, which has in the past suffered platform closures due to overcrowding, was shut at 5.15am and only reopened two hours later.
The incident comes after figures were released showing one London Tube station had to close every day on average last year because of staff shortages.
Over the same period, figures obtained by the BBC show the number of station workers has fallen by almost 800, a cut of 13%.
The station closed the most times last year was Temple – 25 occasions for a total of 57 hours.
Canary Wharf and Holland Park each had to close 17 times, again because of a staff shortages.
In total, there were 360 closures across the entire underground network in 2016.
Common reasons for staff being unavailable include being late for their early-morning shift due to "taxi-related issues", reporting in ill and staff being moved "to allow another priority station to open or remain open".
TfL said almost half of the closures came following 39 days of industrial action.
In 2013, TfL announced up to 750 job cuts as part of its Fit for the Future strategy, prompting trade union strikes.
Brian Woodhead, Operations Director for London Underground, said when the station closure figures were published in April: "We roster staff to work at all times when trains are running, however on the occasions that a member of staff is taken ill or is otherwise unavailable, we sometimes have to close stations for short periods of time while we send other staff to the station."
TfL said at least 650 new staff would be recruited this year.