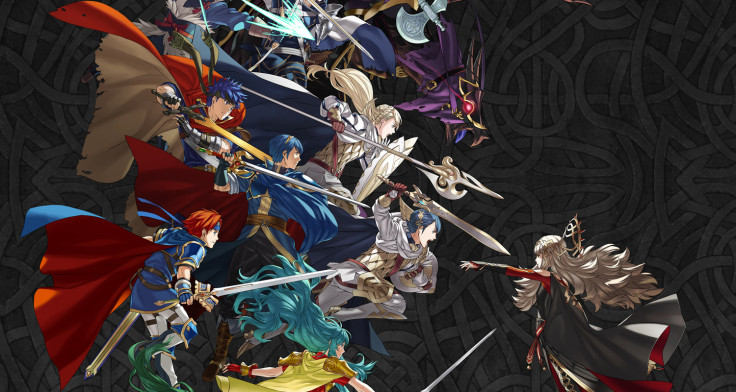 Nintendo's free-to-play mobile strategy game Fire Emblem Heroes is out now for Android and iOS devices. The game, the third mobile app released by Nintendo, was made in partnership with mobile publisher DeNA.
Developed by Intelligent Systems, Heroes is a spin-off of the popular Fire Emblem series, which has been a mainstay on Nintendo consoles since its debut in 1990, but has enjoyed a resurgence in recent years on Nintendo's 3DS handheld.
The new game, which launched today (2 February) on the iOS App Store and Andorid Google Play store, transfers the action to a single mobile screen with an 8x6 grid layout.
Players are able to summon characters from the 27-year history of the series, with hundreds available. These heroes are acquired with orbs (the game's currency) that also replenish stamina, which is used to start missions.
Stamina replenishes at a rate of one every five minutes, up to a total of 50. Orbs can be acquired through completing missions and buying them with real-world money. These micro-transactions, Nintendo hopes, will make the game profitable.
These microtransactions run from £1.99 for three orbs to £5.99 for 10 orbs, £12.99 for 23, £19.99 for 35, £25.99 for 48, £38.99 for 75 and at the top end a whopping £69.99 for 140 orbs. A screenshot of the microtransactions is embedded below.
A traditional story mode is central to Heroes, but beyond that players can strengthen their army by competing in other modes and against other players. Updates adding new characters and content have been promised.
In Japan and Asia the game is likely to be a lot bigger than in the west, where Fire Emblem has a much smaller, but no-less passionate, fan-base.
Fire Emblem Heroes follows social app Miitomo, Nintendo's first mobile app released last February, and Super Mario Run, which released to much fanfare towards the end of 2016. Compared to Run, Heroes adopts a more traditional approach to how free-to-play games structure their microtransactions.
The next mobile game from Nintendo will be based on the Animal Crossing license, and is expected to be released later this year.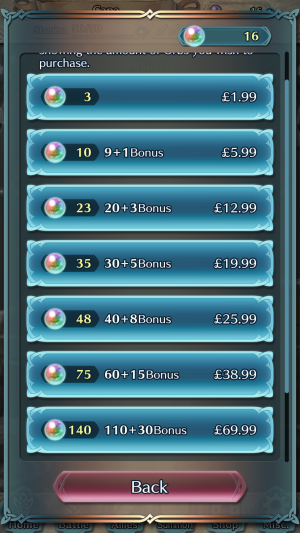 For all the latest video game news follow us on Twitter @IBTGamesUK