Fifa 18 to bring back The Journey for season 2, EA confirms
Fifa's story-led career mode will return, but will Alex Hunter?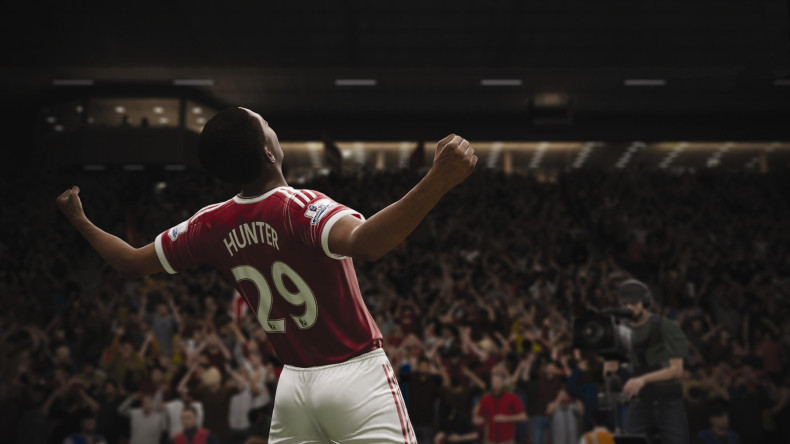 EA has confirmed that The Journey – the Fifa series' first ever story and character-led career mode, will return for a second season in Fifa 18 later this year. The unexpected new mode proved a hit with critics and fans.
During the gaming giant's Q3 financial report (via Seeking Alpha), CEO Andrew Wilson said: "FIFA 18 will build on the foundation we created with story mode this year, bringing players back to The Journey with Season 2, featuring new characters and new storylines.
In last year's game, players were cast as a young British footballer as he embarked on his debut season in the Premier League. Spanning a single season, the story charted the player's rise, his struggle to make first team football and his rivalries and friendships with other players.
Wilson's comments didn't make it clear if the story of lead character Alex Hunter (played by Adetomiwa Edun) would continue, or whether players will be cast as a new character.
The Journey was developed with the help of RPG-developer BioWare, which aided the EA Sports team with The Journey's role-playing elements and dialogue options. The rendering of the mode's many sets (training grounds, changing rooms, Hunter's home) and cut scenes was, according to EA, made possible by last year's switch to the Frostbite engine.
Wilson continued: "Our development team in Vancouver is delivering deeply innovative new experiences across this year's game, including an Ultimate Team, and creating the most emotionally immersive and connected FIFA we have ever produced."
The CEO also added that Fifa was 2016's "top-selling console title", that the game's player base has grown "significantly" year-on-year and that the number of players playing Fifa Ultimate Team has grown "nearly 10%" year-on-year.
In our review of Fifa 17 we called The Journey "a great showcase for all the new Frostbite engine brings to Fifa" but weren't blown away by the game overall. "Beyond the fancy, and compelling new career mode, Fifa appears to have maintained its form at a time its competitors are running away in terms of quality."
Based on previous iterations of the game, Fifa 18 will most likely to be revealed in May ahead of a release in September.