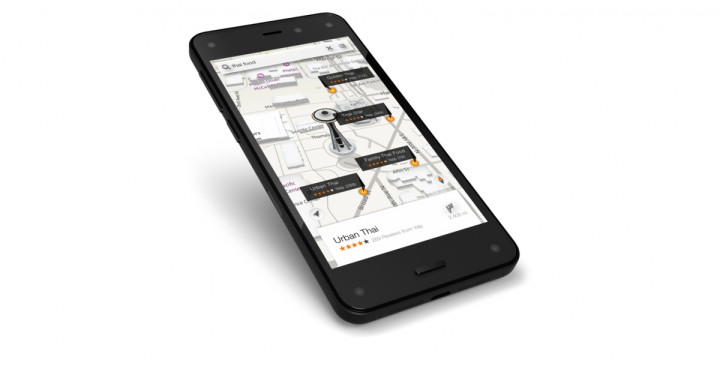 Amazon has unveiled its first ever smartphone, named the Fire Phone, featuring a 3D interface, gesture controls and a heavy focus on multimedia.
Amazon CEO Jeff Bezos revealed the device at a hotly-anticiapted event in the company's hometown of Seattle on Wednesday.
The phone is powered by a Quad-core 2.2GHz processor, paired with 2GB of RAM and features a 4.7in IPS LCD HD display. The device also features Gorilla Glass 3 on both sides, a rubber frame and a 13 megapixel rear-facing camera.
The operating system is a heavily customised version of Android, similar to that used on Amazon's Kindle Fire tablet.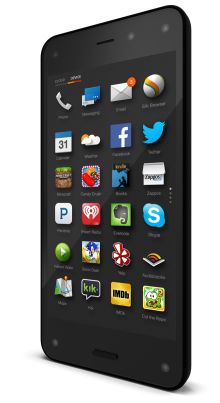 Six cameras, Firefly and unlimited data storage
One of the key selling points of the Fire Phone is unlimited photo storage on Amazon Cloud Drive through its "Prime Data" service.
The inclusion of six camera modules also sets the Fire Phone apart from other smartphones on the market, with four front-facing cameras enabling a 3D interface.
The user is able to adjust an image's perspective by using the inbuilt gesture controls to create a "pop-out" effect on the Fire Phone's screen.
Another innovation is the inclusion of a dedicated side button that automatically launches the Firefly app - allowing the device to recognise text, images and sound.
The Fire Phone will be available 25 July and will cost between $649 to $749 (£383 - £441) with no wireless contract, according to Amazon's website.
Price and release details for the UK have not yet been revealed, though judging by previous Amazon launches there will be around a six month delay for European customers.
Crowded market
Amazon is entering a highly competitive smartphone market, dominated by Apple's iPhone and Samsung's Galaxy range of handsets.
Industry experts believe that while the 3D functionality might appeal to Western consumers because of its innovation, the smartphone is more likely to serve as a tool for Amazon to become a truly global online marketplace by improving and facilitating users' abilities to view and buy products online.
"While the device may not compete with the hardware giants of Apple and Samsung, it may serve its own purpose of promoting Amazon's online marketplace through better imagery to Western consumers," Marco Veremis, CEO of mobile monetisation firm Upstream, told IBTimes UK.
"However, in India, Nigeria, Brazil, Vietnam and China, only 21% of consumers currently spend or want to spend money with Amazon (according to a recent Upstream report). Therefore, Amazon needs to look to emerging markets if it wants to become a leading online marketplace."
The price - coming in at under the cost of rival premium handsets - could be an indication of this strategy at work and fits in with what Amazon CEO Jeff Bezos said at the launch of the Kindle Fire in 2012.
"We want to make money when people use our devices, not when they buy our devices," Bezos said.