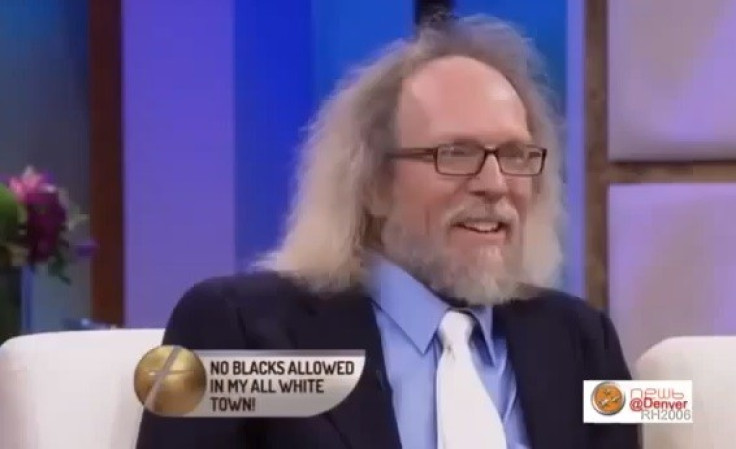 A church in North Dakota owned by white supremacist Craig Cobb was razed to the ground after a fire broke out, leaving only the steeple standing.
The 108-year-old Zion Lutheran Church in Nome, a city 260km (162 miles) east of state capital Bismarck, was destroyed at 4:25pm (9.25pm GMT) on 22 March by a raging fire.
Neo-nazi Craig Cobb was listed on a recent deed as the owner of the church. He is one of the most well known white supremacists in the US, according to the Southern Poverty Law Center.
"He believes whites should be separate from other races," Heidi Berich, intelligence project director at the centre, told CNN.
"He's also an anti-semite, a raging anti-semite... And he's a member of the creativity religion, which is a religion that literally worships the Aryan man instead of God."
Cobb moved to the city of Leith in North Dakota in 2012 to establish a "white only" colony there. He purchased 13 plots of land and transferred them to other white supremacists, including Tom Metzger, a former Grand Wizard of the Ku Klux Klan.
Nome resident Jerome Jankowski told the Bismarck Tribune that people were not happy about Cobb moving to the city "after that deal in Leith." "Everyone has some form of prejudice but this guy is way off the edge and he fell off," he said.
He added that there were rumours circulating that an arsonist started the fire so that people wouldn't have to deal with Cobb. "Maybe it was just an offhand comment," Jankowski said. "It's a church, so it's almost sacrilegious for this to happen."