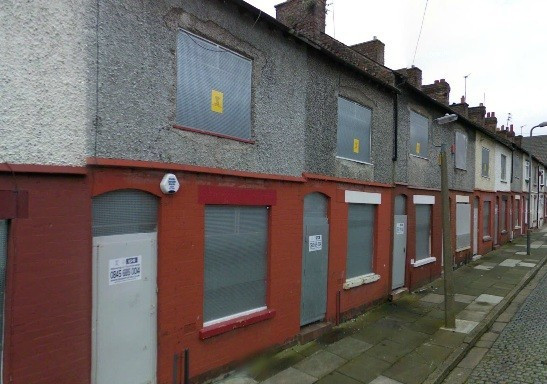 A taxi driver has become the first owner of a £1 home in Liverpool, thanks to a regeneration scheme designed to reinvigorate the heart of the city.
Jayalal Madde, with his wife and two daughters, were handed the keys to their £1 home in Cairns Street, Granby after his bid was accepted out of more than 1,000 applicants.
Liverpool Council offered interested parties the chance to buy 20 derelict homes in Granby Triangle's Four Streets in Toxteth and Arnside Road in Edge Hill for just £1 as part of a scheme to help regenerate the area.
To be eligible to buy the homes, buyers must prove they will live in the property for at least five years and refurbish them to the Decent Homes Standard - which requires properties to be warm, weatherproof and reasonably modern.
They must also already live in Liverpool and promise not to sub-let the home once it has been refurbished.
'It was just like winning the lottery'
Madde, 48, expressed his delight at landing the home for such a low price.
He told the Mirror: "I have been saving up for years, and trying to get loans and a mortgage through the bank.
"It has always been our dream, to own our own home. But then I came across the scheme and I decided to apply.
"When we first heard the news it was like winning the lottery. I just couldn't believe it. Now we can use all of the money we saved to refurbish the house.
"My wife and daughters have a lot of plans for what they want the house to look like.
"I am the happiest man in the world today. We can't wait to move in."
The cost to fully refurbish the home is expected to be around £35,000.
Mayor Joe Anderson said: "I am absolutely delighted to hand over the keys to Mr Madde and his family.
"It was emotional because I could see how much it meant to them.
"Liverpool is the first in the country to do this. We are further advanced than other local authorities looking to roll out the scheme."
A similar scheme has also been set up in Cobridge, Stoke-on-Trent.
As part of this scheme, new owners will be given a £30,000 loan provided by the local authority to develop their new homes to an acceptable standard.