After months of uncertainty, the annual US-Philippines joint military exercises began in Manila on Monday (8 May) but reportedly on a much smaller scale than in past years.
The drills are being held despite Filipino President Rodrigo Duterte's persistent claims that he wants to end the joint exercises for more independence from its decades-long ally.
The 10-day exercises, the first to happen under Duterte, will focus on humanitarian and disaster responses and counter-terrorism, not territorial defence operations.
"Let us put in mind that we are doing this exercise as a tool for peacebuilding, and through this exercise, may the United States and the Philippines continue to have a stronger security tie and bilateral relationship," Philippine Defence Minister, Delfin Lorenzana said.
Around 6,000 troops are participating in the drills, including some 2,800 Philippine and 2,600 US troops. About 11,000 troops took part in the drill in 2016, and for years it has included live-fire exercises and amphibious landing exercises. However, this year's drill will not have any live-fire element.
Soldiers from Japan and Australia are also taking part in the "Balikatan" or "Shoulder-to-Shoulder" exercises in Manila, as was the case last year, local media reported.
The change in focus of the drill from territorial defence operations was instructed by Duterte, who has indicated a shift in foreign policy to expand security ties with Russia and China.
"This year, our focus is humanitarian and disaster relief and counter-terrorism. Certainly two areas that are of great importance, not just to our nations represented here, [but] to all of Asean [Association of Southeast Asian Nations] and to many nations in the world," Reuters TV cited Lorenzana as saying.
The uncertainty over the joint exercises came after Duterte - angered by Washington's criticism of his brutal war on drugs - announced that this year's drills would be the last. The Philippines military confirmed that exercises would take place as scheduled but without live-fire drills.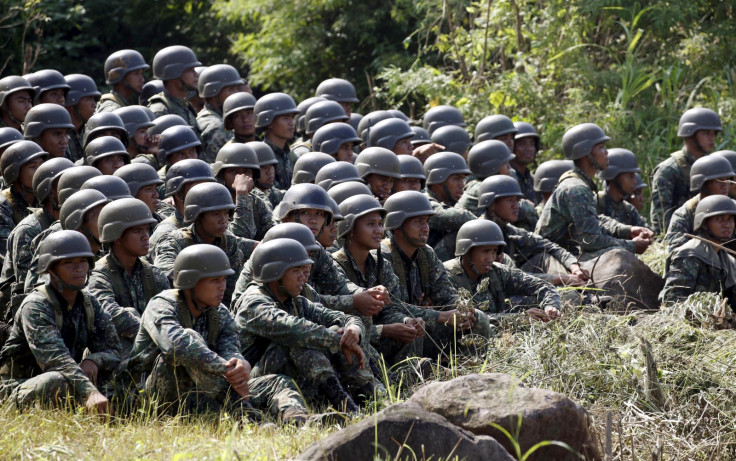 The Filipino president maintained a friendly tone towards China when he visited Beijing in October 2016. Duterte also bid "goodbye" to the US as he sought closer ties with his Chinese counterpart Xi Jinping. He
He has also started taking a softer stance than his predecessors on the maritime and territorial disputes involving China in the South China Sea.