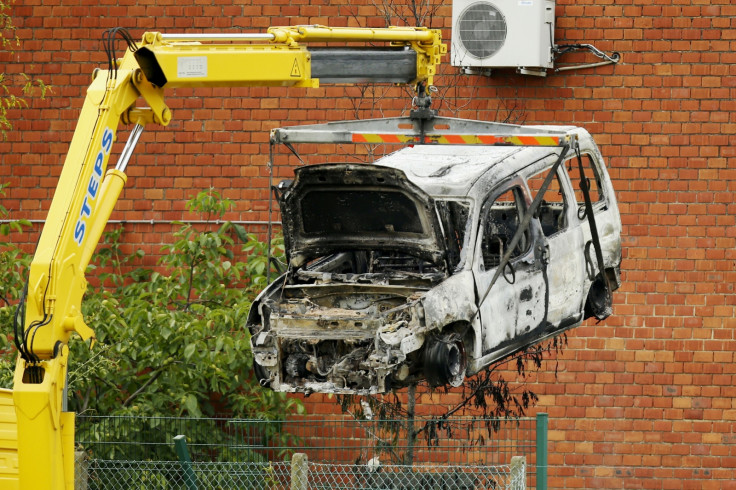 Police in Brussels have arrested five people after they attempted to destroy forensic evidence in a fire following the ramming of a crime lab in their car.
Belgian prosecutor Ine Van Wyeersch said in a statement that the car rammed the fences of the laboratory at 2:00am local time (00:00 GMT).
The five suspects then appear to have started a fire, in what Wyeersch described as an attempt to destroy several files, according to the BBC.
Officials were unclear as to whether the assailants had successfully detonated a bomb they had brought to the Brussels lab, during their attempts to destroy evidence.
Witnesses at the scene reported to Belgian local press that explosions could be heard as the fire started. However, officials have said they are not in a position to comment on whether any explosives were in the car because they cannot access the building due to safety concerns.
Because of the harmful substances in the lab – and safety concerns in the wake of the attack – officials have not been able to enter the building and definitvely asses the scale of the damage. The five suspects were arrested in the vicinity of the building, although not inside it, after the fire was reported.
"The location was not chosen randomly," Wyeersch was quoted as saying. "It's an important site, that includes sensitive documents relating to current investigations."
Around 30 firefighters had to rush to the scene at Belgium's National Institute of Criminology as they put out the blaze. Local media has said the structure suffered "significant damage" but the fire resulted in no casualties.
Belgium has remained on an emergency footing with a high terror alert in the wake of an Islamic State (Isis) attack on Brussels airport and metro which left 32 dead in March.