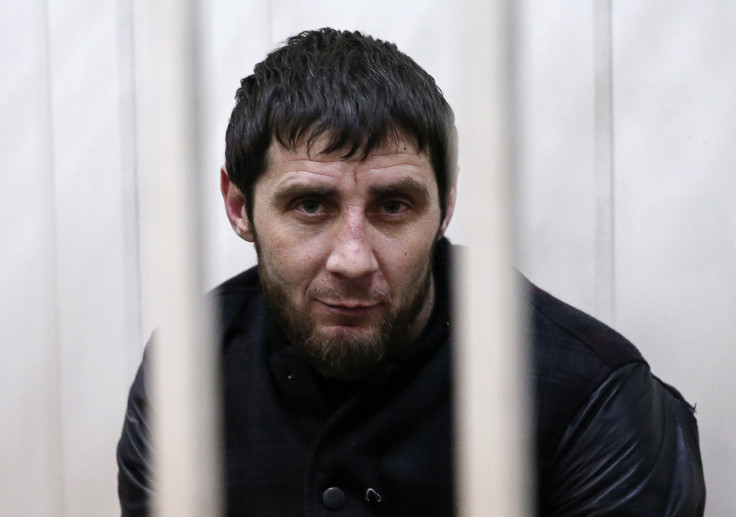 A Chechen gunman and his four accomplices have been sentenced to prison for the February 2015 killing of Russian opposition figure Boris Nemtsov.
The murder of the liberal reformer, the most high-profile political assassination since Vladimir Putin rose to power 17 years ago, sent shockwaves around the world.
Nemtsov, who was deputy prime minister under president Boris Yeltsin, was openly critical of Putin's decision to annex Crimea from Ukraine in 2014.
On the evening he was shot, he had accused the Russian president of lying about Russia's military involvement in Crimea.
Nemtsov was shot in the back by Zaur Dadayev, a senior officer in a paramilitary unit under the command of Chechen strongman Ramzan Kadyrov, as he crossed the Bolshoy Moskvoretsky Bridge in Moscow.
Moscow's military court jailed Dadayev for 20 years, while sentencing his four accomplices – Shadid and Anzor Gubashev, Temirlan Eskerkhanov and Khamzat Bakhayev – to between 11 and 19 years in labour camps.
The five Chechen men carried out the hit for a fee of $250,000 (£193,000). Nemtsov's allies say that the masterminds behind the assassination are still at large.
Prosecutors had asked for Dadayev to be sentenced to life.
Ilya Yashin, a close ally of Nemtsov, criticised the sentence for being too lenient. "Of course, it's small — what is 20 years for a human life?" he told Russian news agency Tass. "Of course Dadayev deserves imprisonment for life — as do those who ordered the murder, who remain at large."
Denis Krivosheev, deputy director of Europe and central Asia at Amnesty International, told IBTimes UK: "The court's decision glaringly avoids answering the question who really ordered Boris Nemtsov's killing and what was their motive.
"Similarly to Anna Politkovskaya's killing, in whose case only the hitmen were put on trial, the investigation cowardly stopped short of identifying and prosecuting the mastermind. Half-justice is no justice."
Nemtsov said he feared for his life months before the assassination took place. Shortly before his death he told the Financial Times: "Putin is very dangerous. He is more dangerous than the Soviets were. In the Soviet Union, there was at least a system, and decisions were taken by the politburo. Decisions about war, decisions to kill people, were not taken by [Leonid] Brezhnev alone, or by [Yuri] Andropov either, but that's how it works now."