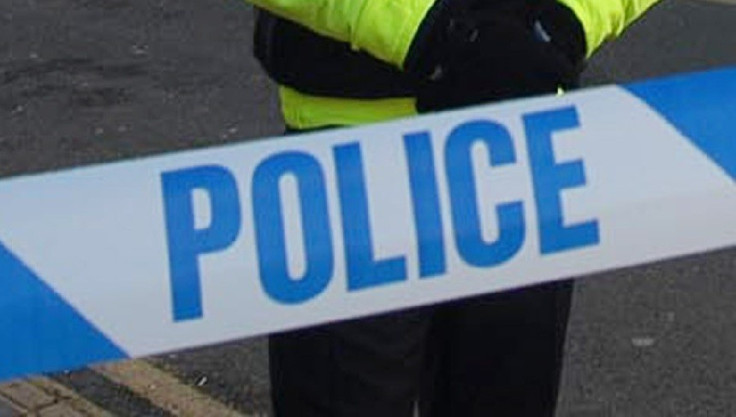 A woman has been arrested in relation to the deaths of five children in a Derby house fire.
The five children who perished in the blaze were aged between five and 10. A 13-year-old was taken to Birmingham for specialist treatment.
Two adults were also taken to Royal Derby Hospital but were not thought to be seriously injured.
Temporary assistant chief constable of Derbyshire Police, Steve Cotterill, said: "There appears to have been some valiant attempts by the father to resuscitate his children."
Crews from all three emergency services were on the scene within minutes, according to neighbour Joe Peel, who was awoken by his dog.
He told the BBC: "I got up, I looked outside and it looked really foggy. Across the road one of the house's doors was just covered in flames.
"I grabbed my phone and started getting dressed as I was on the phone to the fire brigade. I ran out of the house, screaming to the neighbour to wake him up.
"I heard his voice, I couldn't hear anything else and I couldn't get in because it was just flames and smoke. A couple of minutes later the fire brigade came down with the police.
"Two or three minutes later you could see the flames going up the stairs through the side window of the house. When the fire brigade came it was billowing smoke going up the road - it was absolutely horrible".
A Derbyshire Police spokesman said: "Police can confirm that five children have died in a house fire in Victory Road, Derby.
"The ages of the children who died range from five up to 10 years old. The investigation into the cause of the fire is at a very early stage and it would be wrong to speculate at this time."