British hate preacher Anjem Choudary has been sentenced to five years six months in jail for drumming up support for Islamic State (IS).
There were reportedly shouts of "Allahu akhbar" – 'God is great' in Arabic – from Choudary's supporters in the public galleries at the Old Bailey in London as he was sentenced. He had faced a maximum prison sentence of 10 years.
Choudary preached a hardline version of Islam for decades, narrowly avoiding stepping into outright illegality. He was arrested when he published videos on YouTube, in which he recognised IS leader Abu Bakr al-Baghdadi's claim to have established a Caliphate, or legitimate Islamic State, in June, 2014.
Choudary's lawyer told the court his client expected to spend most of his sentence in solitary confinement over fears he might radicalise other inmates. He asked the judge to take this into account when sentencing.

The 49-year-old was arrested along with acolyte Mohammed Mizanur Rahman, 33, from Whitechapel, east London. Following a trial at the Old Bailey, the pair were found guilty on 28 July 2016 of soliciting support for Islamic State between 29 June 2014 and 6 March 2015 and remanded in custody.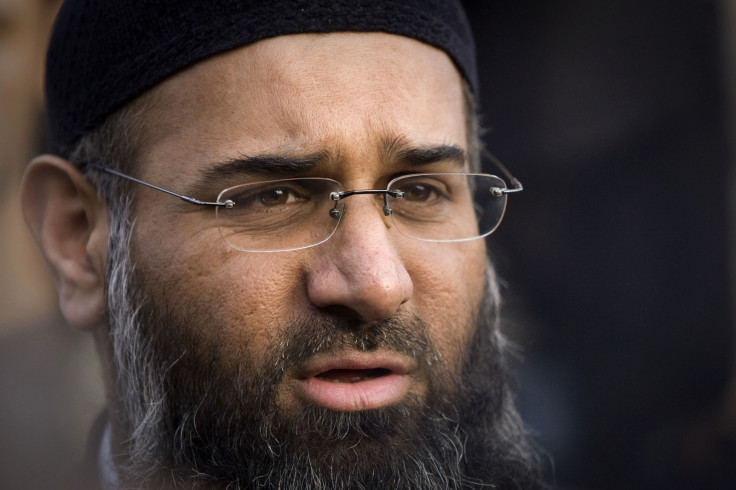 The verdicts were only made public three weeks later when reporting restrictions were lifted.
Rahman was also sentenced to five-and-a-half years in prison.

Passing sentence, the judge, Mr Justice Holroyde, said the pair "crossed the line between the legitimate expression of your own views and a criminal act".
"A significant proportion of those listening to your words would be impressionable persons looking to you for guidance on how to act," he said.
He described Rahman as a "hothead" while Choudary was more "calculating" and the more experienced.
Both men were dangerous and had shown no remorse, he said.
"You are both mature men and intelligent men who knew throughout exactly what you were doing. You are both fluent and persuasive speakers."
Among those who supported Choudary and were members of his organisations were Michael Adebolajo and Michael Adebowale, who murdered British soldier Lee Rigby, and Siddhartha Dhar, who is suspected of featuring in Isis mass execution videos after fleeing to Syria.
Sue Hemming, CPS Head of Counter Terrorism said: "Both men were fully aware that Daesh is a proscribed terrorist group responsible for brutal activities and that what they themselves were doing was illegal. Those who invite others to support such organisations will be prosecuted and jailed for their crimes."