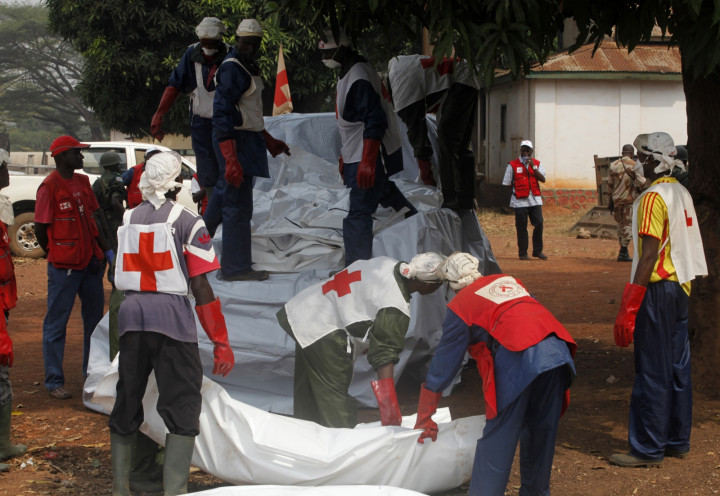 Aid workers in Western Afghanistan acting on behalf of the International Committee of the Red Cross have been abducted in the Herat province.
The employees were travelling by road on Friday when they were stopped by a local armed group, said Marek Resich, a spokesman for the International Committee of the Red Cross (ICRC).
"The ICRC is currently in contact at various levels to secure the safe release of its team," he told the Associated Press.
The Red Cross workers were delivering sheep to local villages when they were surrounded by gunmen, said Raouf Ahamadi, a police spokesman in Herat province.
According to his report, the gunmen took both workers and sheep, which might indicate that the abduction was part of a robbery rather than a militant attack.
However, militants carry out attacks in Afghanistan, almost on a daily basis, usually targeting security forces.
Aid workers targeted
Recently, attacks have also been aimed at civilian aid workers. On 24 July, armed locals fired on two Finnish aid workers in Herat, killing both of them.
Protection is granted to Red Cross and Red Crescent staff and volunteers under international humanitarian law, as neutral, impartial and independent actors.
Herat borders Iran in the west and is a centre of trade with Iran and central Asia.
In a separate incident, the Taliban abducted 13 people on Friday who had been working to clear mines in central Ghazni province, and were travelling to the capital, according to a local official.
"We have already spoken to elders in the area to use their influence and speak to the Taliban to release them," Shafiq Nang Safi, a spokesman for the provincial governor, said on Saturday.
The latest kidnappings highlight the continuing dangers faced by both Afghans and foreigners working for development and aid groups across the country.
Last year, there were more than 230 attacks on the humanitarian sector in Afghanistan, according to the United Nations.
The Afghan National Directorate of Security (NDS), which this week rescued three Indian citizens who had been kidnapped by the Taliban in Logar province, asked all foreigners to report to police before travelling in the country.