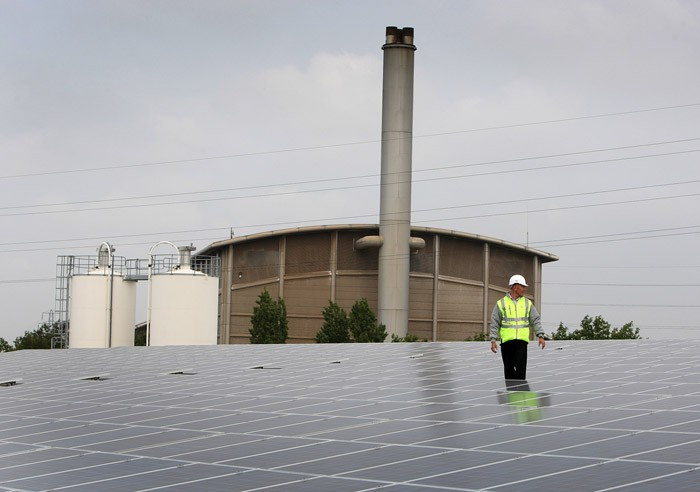 Thames Water has been fined £8.6m ($11m) for failing to hit leakage targets, with regulator Ofwat calling the failure "unacceptable" and handing the utility was the maximum possible penalty.
The regulator added the penalty cannot be passed on to customers, although Thames Water said the money would be returned to customers in the form of lower bills from 2020.
Leaks from the network of England's biggest water company rose by 5% over the past year, according to its latest annual report published today (14 June), meaning that on average 180 litres per day is leaking from its pipes to each property the firm supplies. The firm said in its annual report: "Although the major bursts are a visible reminder that some of our pipes are fragile, most leakage actually comes from leaks below the ground that we can't see and are more difficult to locate and repair."
The regulator's penalty comes as Thames Water posted an annual profit that plunged to £71.1m in the 12 months to the end of March compared to £511.2m a year ago, with the group blaming the loss on writedowns on financial instruments, increased costs and lower property sales. The group added it invested £1.1bn on its network last year, which amounts to around £12bn of capital spending over last dozen years.
Thames Water chief executive Steve Robertson, who joined in September 2016, was awarded an annual bonus of £54,000 and is paid a basic salary of £700,000 a year. Remuneration chairman Sir Peter Mason said in the annual report: "The bonus scheme applied to our executive directors is due to pay out at 14% of a maximum of 112.5% for the
performance year 2016/17. This reflects the fact that performance
outcomes for both customer and financial were below threshold at group level."
Thames Water revealed it caused 315 pollution incidents last year, higher than the year before but below its 340 target. Group boss Robertson said: "During the last year we've seen a series of major bursts on some of our Victorian water pipes and we've missed our leakage target. Leaks are inevitable on a network of our enormous size and age, but it's vital we invest wisely and continually to improve our resilience. This is a huge priority for us."
In March the London utility was fined a record £20m for dumping 1.4 billion litres raw sewage into the River Thames. The spill resulted in hundreds of dead fish and birds, overflowing manholes and sewage spilling into nature reserves, leaving farmers with sick animals. At the time Robertson said: "We understand our huge responsibilities to the environment, have learned from these serious events, and continue to invest at the rate of around £20 million a week on continually improving our service to our customers and the environment."