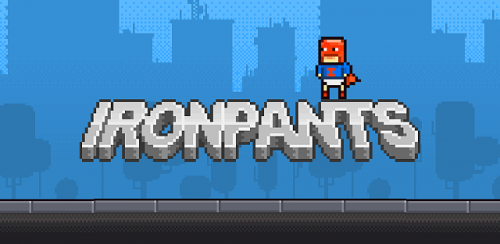 On Saturday, Dong Nguyen, creator of Flappy Bird, announced on Twitter that he will take down the app in 19 hours. This announcement means that fans of the barebones, ridiculously difficult game will have to look for other alternatives to feed their simple-minded addiction.
Also See: Flappy Bird Finally Available to Download on Windows Phone, Get it Here
Below are three other games that might fit the bill and even replace Flappy Bird in a small way after its departure from iOS and Android app stores tomorrow.
How a Game Qualifies?
Flappy Bird is special because it uses minimal graphical goodness and zero complexity to create a game that offers hours of engaging, addictive gameplay.
In other words, it is simple, clean, easy to play and fun. Here are some alternatives that will offer players a similar gaming experience.
Ironpants
The first game on the list happens to be "Ironpants" by Eduardas Klenauskis. Like Flappy Birds, it is based on an extremely simple concept and involves a super hero flying through a dense city.
It employs the exact same dynamics of Flappy Bird, requiring players to help the hero fly through the gaps in between towers of crates, instead of the pipes seen in Flappy Bird.
Super Ball Juggling
Another game from the maker of Flappy Bird, Super Ball Juggling requires players to tap their screens such that the character keeps the ball in the air. They are entrusted with one simple objective, which is to avoid allowing the ball to hit the ground.
Red Bouncing Ball Spikes
And then comes Red Bouncing Ball Spikes by Louis Leidenfrost. The game involves a ball, which rolls along a surface. Players are required to tap the screen to make it jump to avoid obstacles, such as spikes and gutters. The concept employed here happens to be very similar to a game called Bounce, which Nokia packed into many of its phones during the 2000s.