The much-awaited Arrow and The Flash spinoff series Legends of Tomorrow premieres this month and fans are excited to see what new dynamics the show brings to the ongoing successful run of the DC TV Universe. The CW has released the official synopsis for episode 1 of Legends, revealing some interesting new details including how far back in the past Time Master Rip Hunter travels to assemble the Legends team. Check it out below:
In the year 2166, the immortal villain Vandal Savage (Casper Crump) is on the verge of his final victory – total chaos and the utter destruction of humanity. As the world crumbles, the Time Master Rip Hunter (Arthur Darvill) takes matters into his own hands; he travels 150 years into the past to assemble a carefully selected team of heroes and rogues to stop him.
Hunter has chosen what seems like an ill-matched group: billionaire inventor Ray Palmer (Brandon Routh), who has created an exo-suit with the power to shrink him to miniscule size, as the Atom; Sara Lance (Caity Lotz), the White Canary, a trained assassin; Professor Martin Stein (Victor Garber) and Jefferson "Jax" Jackson (Franz Drameh), who together form the meta-human Firestorm; Leonard Snart (Wentworth Miller), known as Captain Cold, and his partner Mick Rory (Dominic Purcell), aka Heat Wave, a pair of career criminals; and Kendra Saunders (Ciara Renée) and Carter Hall (Falk Hentschel) aka Hawkgirl and Hawkman.
During an interview with Comic Book Resources last year (2015), Legends of Tomorrow show runner Phil Klemmer teased what fans can expect from this new show and how it differs from Arrow and The Flash.
"This is real different. It takes place on a spaceship that travels through time, and arrives in different eras and locations. It is sort of divided into chapters that are serialized. It's not episodic, bad guy of the week, it is two or three or four episodes in a time period."
Legends is sure to please sci-fi fans who love the time travel sub-genre. According to Klemmer, the show will weave big, historic events into its storyline.
"We want to do the greatest hits of the 20th century. Without giving away spoilers, it's like, if you had a time machine, where would you go? Where would you intervene? Trying to imagine Vandal Savage as the devil in 'Sympathy for the Devil' –imagining that this guy's been going through history, dipping his fingers in human events, and steering the course of history for his own evil purposes.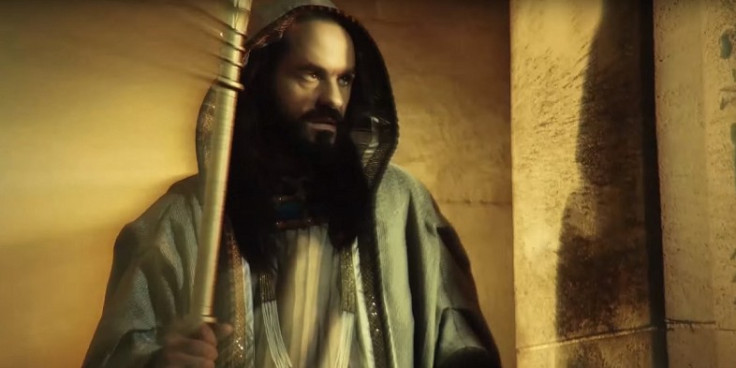 "That's the fun of our show; trying to find him and intercept him at these points in history where the balance seemed tipped, whether that's Cold War, nuclear annihilation or World War II fascism, you name it. The fun of our show is encountering him in these iconic, 20th century crucible moments."
DC's Legends of Tomorrow premieres on Thursday, 21 January on The CW.