The Flash returns with all an new episode tonight, 3 February, 2015 at 8pm on The CW.
Episode 12 is titled, Crazy For You, where Barry will go on multiple dates.
Click here to watch the episode online.
The official synopsis reads as follows:
Arrow's Felicity (Emily Bett Rickards) and Ray Palmer (Brandon Routh) are coming to Central City and the duo will appear on The Flash season 1, episode 18, titled, All-Star Team-Up in a crossover.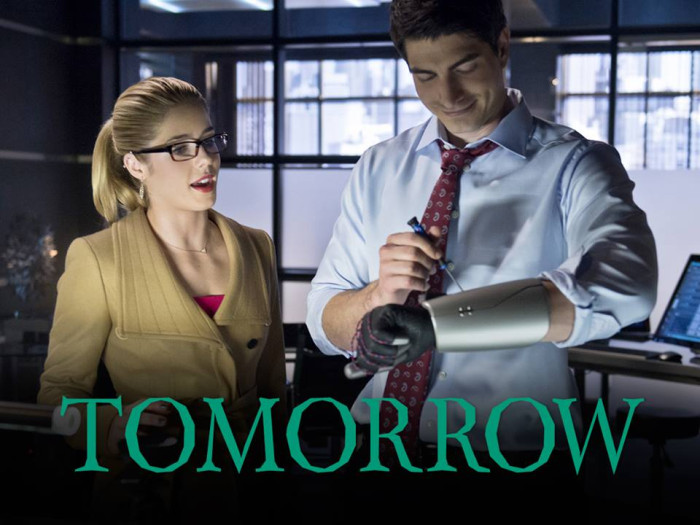 The crossover episode will air on 17 March, 2015 on The CW.
According to a report in TVLine: "Episode 18 will unleash on Central City a bee-a-utiful tech wizard who rocks oversized shades and red lipstick... and has devised a clever-slash-amoral-slash-wildly unstable scheme to weaponize bee-sized 'bots'."
Previously, Arrow producers Marc Guggenheim and Andrew Kreisberg had revealed more about this upcoming crossover.
Andrew Kreisberg had said, "In episode four of 'Flash' when Felicity came by, it wasn't just a gag to have Felicity come by. It really was integrated into the story. When you reach what's going on in 'The Flash' at that point in the season, Barry is really at a crossroads.Having Felicity come by exactly when he needs her really plays into the whole storyline"
He added that another crossover works for both shows, as "Ray Palmer is all about technology and S.T.A.R. Labs is all about technology. We get to see Ray so happy to be in S.T.A.R. Labs... With Cisco and Ray, they're new best friends. The S.T.A.R. Labs team is going to help Ray further his A.T.O.M. project."
Watch all the promos of tonight's episode Crazy For You below: