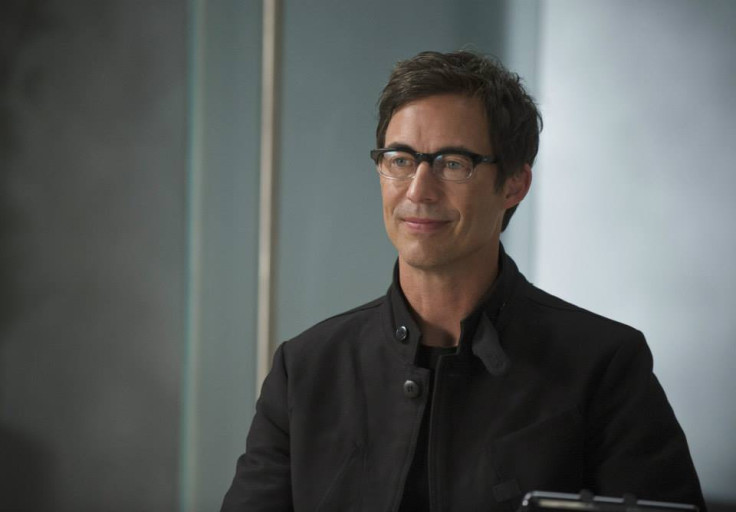 The Flash's all new episode will feature Barry Allen moving on from Iris West and going out on multiple dates.
Episode 12 is titled, Crazy for You, and will air on February 3, 2015 on The CW.
The official synopsis reads as follows:
In the last episode, The Sound And The Fury, Hartley Rathaway (AKA Pied Piper) returned to S.T.A.R. Labs to expose Dr Wells' dark secret, and take revenge on him for becoming hearing impaired after the particle accelerator accident.
Pied Piper revealed that the doctor already knew that the particle accelerator could explode, and yet went ahead with the launch.
Executive producer Andrew Kreisberg told Tvline that the fans will get answers about Wells' mysterious plans by the end of Season 1.
Dr Wells' "endgame will happen this season," Kreisberg promised.
"Wells has a definitive plan. When you look back, you'll see he's had a definitive reason for doing all the things that he's done throughout the course of the season. We think it makes sense. Hopefully, you all will, too."
Barry's mentor is truly a villain despite some of the good he's done for the Flash.
"As secrets start to come out, how do you reconcile the Harrison Wells that we see in this episode, who's a friend and selfless and kind, with this monster?" Kreisberg teased.
"The only debate we had amongst ourselves was how long will the audience accept knowing he's the villain and having the rest of our characters not know, which is something we've been dealing with for the back half of the season. Are people going to feel like they're dumb for not realizing this? Part of what's keeping these next stream of episodes going is how good at hiding his villainy Wells is, and how strong Tom [Cavanagh]'s performance is," he added.
Watch the promo here: