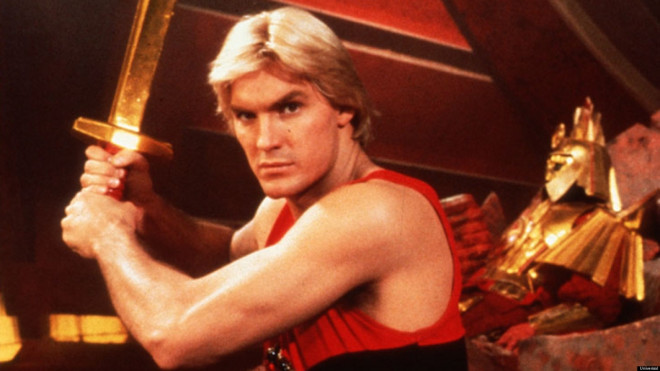 Twentieth Century Fox have picked up the rights to produce a reboot of cult comic book hero Flash Gordon.
Star Trek 3 writers J.D. Payne and Patrick McKay are reportedly at work on the script, based on the treatment by George Nolfi – writer of The Bourne Ultimatum.
Veteran producer John Davis has been working tirelessly to get the film up and running and, according to The Hollywood Reporter, spent "more than a year nailing down the rights" to the film.
Flash Gordon is a serial comic strip science fiction adventure created by Alex Raymond and first published in 1934.
The sci-fi adventure story was first adapted for the big screen in 1980 with Sam J. Jones playing the title role and Max von Sydow as Ming the Merciless. Brian Blessed and Timothy Dalton also starred in the movie.
In the original film, Gordon is saved by a mad scientist when the Earth is bombarded by meteors. The scienstist then takes Gordon to the planet Mungo, where they together discover the meteors are a weapon of the planet's tyrannical ruler Ming.
Hollywood has been attempting to reboot the film for years, hoping it might spawn a franchise.
Universal and Sony are among the studios who have tried to get the project off the ground.