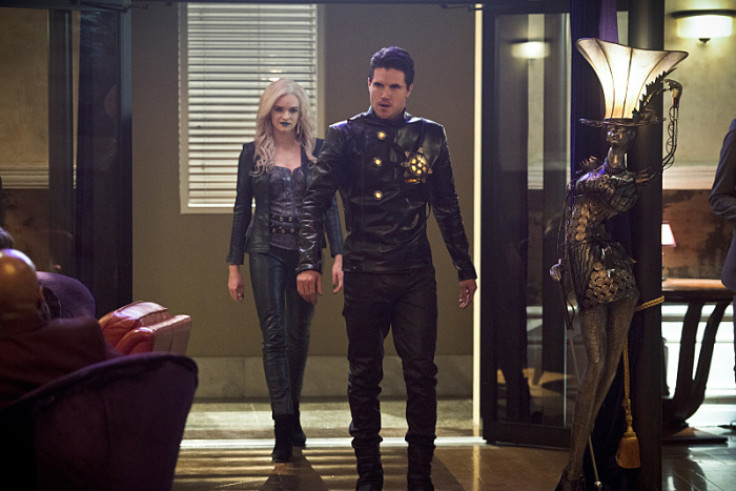 The Flash season 2's upcoming episode will feature our Star Labs heroes embarking on a journey to Earth 2. Fans can expect a lot of topsy-turvy adventures as Barry Allen runs into Earth 2 doppelgangers, which includes Iris West, Joe, Killer Frost, Deathstorm etc.
Here are a few things to expect in episode 13
1. Episode 13 is aptly titled Welcome to Earth-2, which airs on 9 February at 8pm EST on The CW. Barry, Cisco Ramon and Harrison Wells will travel to Earth 2 to save Wells's daughter Jesse from Zoom. A new promo shows Jay Garrick warning them: "You are going to see things that look and feel familiar but they are not. Do not let yourself sucked in emotionally," even as Barry tells: "If we are not back in 48 hours, you have to close the breaches."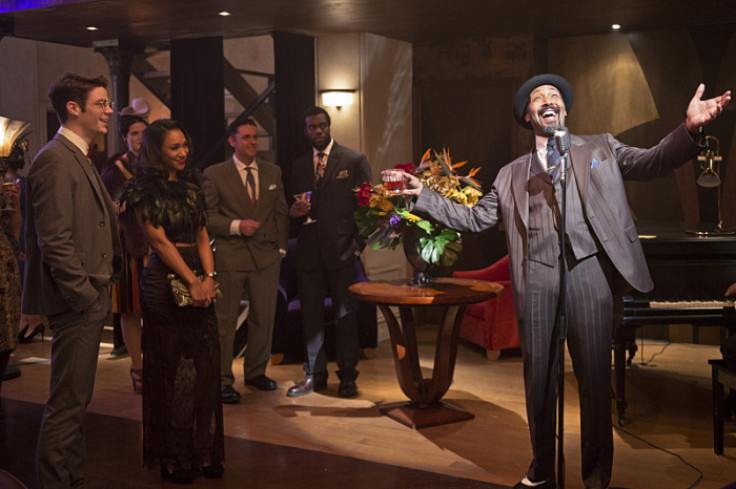 2. Barry will meet his Earth 2 doppelganger and Iris West in the episode. According to the synopsis: "Barry is stunned when he runs into Earth 2 Iris (Candice Patton) and Joe (Jesse L. Martin)." The promotional pictures released shows Earth 2's Iris and Barry attending an event where Joe is singing. Earth 1 and Earth 2 Barry will come face-to-face in the episode.
3. The good doctor Caitlin Snow from Earth 1 is Killer Frost in the other universe, as actor Robbie Amell reprise his Ronnie Raymond character, who is called Deathstorm in Earth 2. Amell's Earth 1 character died a hero while trying to close the singularity over Central City in The Flash season 1 finale episode. According to the synopsis: "Nothing prepares him [Barry] for meeting Killer Frost and Deathstorm." The first look released by the CW shows Killer Frost and Deathstorm crashing Iris and Barry's party and attacking them.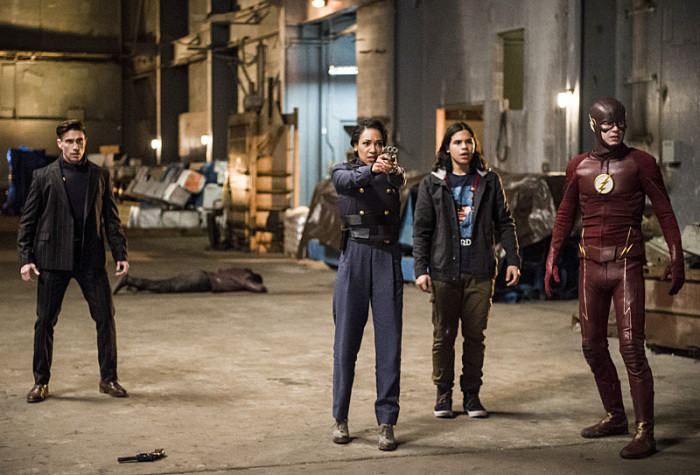 4. Iris has a gun and is a complete badass in Earth 2. Also, her relationship with Barry seems much more close as Candice Patton, who plays Iris in both universes, teased: "From what I'm seeing, the relationship between Barry and Iris will be strong on every Earth, to some degree. It's safe to say that there is some sort of relationship-friendship between Barry and Iris on Earth 2. I won't say what that is or how that looks, but it's safe to say they are friends and close to some degree no matter where we find them."
5. Meanwhile, back on Earth 1, Joe asks Jay Garrick to take over Flash's responsibilities when a meta-human nicknamed Geomancer (guest star Adam Stafford) attacks Central City.