Annalise Keating will be broken when How To Get Away With Murder season 2 returns for its midseason premiere episode titled, What Happened To You, Annalise? Episode 10 picks up two weeks after the disturbing series of events at Hapstall Mansion, which ended with Wes Gibbins shooting the lawyer in the abdomen.
Showrunner Pete Nowalk previewed what next for Annalise in an interview with TV Line. "We left her bleeding out on the floor — and when we come back, she's really broken. It was really important to Viola [Viola Davis] and to me to play the reality of that — of a person who's gone through a major life trauma. We're going to see a whole different side of her."
The rest of the episodes of season 2 will resume about two weeks after Annalise forces Wes into pulling the trigger, after he nearly kills her.
According to Nowalk, "Annalise has been through surgery, and what I love about Viola is she encourages me to stick to the real physical harm of that. And honestly, even though she is in bed and in pain for a little bit, she's fascinating to watch — no matter what shape she's in. She's one actor I could watch laying in bed for six episodes."
"The first episode back, I find her performance extremely compelling and different. It can't be the same thing every time. It can't just always be 42 minutes of Annalise kicking ass and saying one-liners. And there are different ways we explore her bad-assness — even when she's sick," said the showrunner.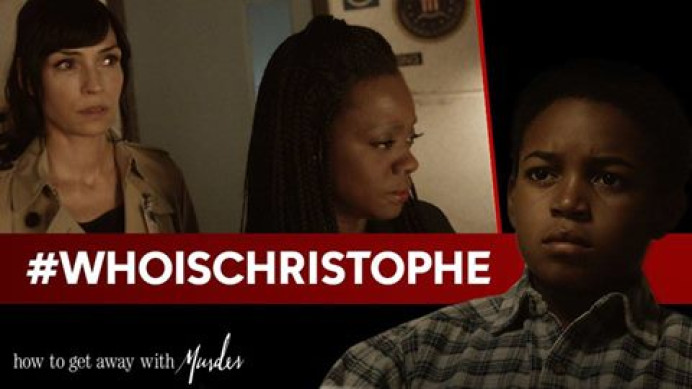 In episode 9, fans saw a short flashback scene involving a kid Wes, who is called Christophe, in an interrogation room, as Annalise and Famke Janssen's Eve watch him. Also, a new promo released for the episode shows Annalise holding a baby as she shouts, "I can't!"
Speaking about the promo scene, Nowalk admitted, "It's a really big part of our premiere. It's an extremely emotional idea that Viola had pitched at the beginning of the season. We've set up a lot of mysteries about how Annalise knows Wes, what their past is, why she feels so maternal toward him."
Wes and Annalise's relationship will be an important part of the story for the rest of the season. "All of that will be elaborated on in our back six episodes, and the baby is really important. It's a great insight into Annalise. I'm really proud of it — and I'm hoping she will, too — because it was such a collaboration."
Pete Nowalk added that the show could go on for years thanks to Viola Davis's character. He said, "What I'm excited for in the back six episodes — and revealing more about her backstory with Wes — is that it answers a really big question about her. It doesn't paint the whole picture, because if the character is understandable completely, why is that interesting to watch? With Annalise, I'm always discovering new things about her, and Viola is, too. Which is why I think this is a show that could go for many seasons."
HTGAWM season 2 returns on 11 February at 10pm EST on ABC.