The X-Files: Fate of Mulder and Scully's son will be revealed; what to expect in the final episodes?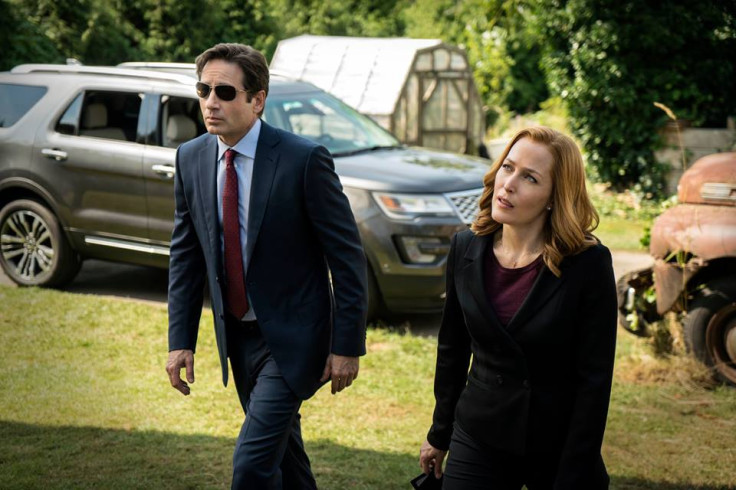 The X-Files is midway into its miniseries and fans cannot get enough of FBI agents Fox Mulder and Dana Scully. The returning episodes focused on Mulder dealing with the internet and cellphones which is hilarious, as Scully pointed out: "The internet is not good for you, Mulder."
Fans have always wondered about Mulder and Scully's nature of relationship and the premiere episodes focused on their son together, William, and their decision to put him up for adoption. Scully was seen struggling to accept if giving up their son for adoption was a good decision. The last few episodes will inevitably focus on their son's fate.
Here is the a short recap of the miniseries: Episode 1 titled My Struggle was mostly about bringing Mulder and Scully back to the world of spooky cases, thanks to conspiracy theorist and web-TV show host Tad O'Malley. The episode featured a UFO crash site, an alien abductee and the return of the Cigarette-Smoking Man.
In episode 2 titled Founder's Mutation, the agents investigate the controversial medical practices of Dr Goldman, who performs tests on disfigured and genetically abnormal children, which reminded them of their own past. The episode finally gave fans some more insight about their son William and why they gave him up for adoption.
Episode 3 titled Mulder & Scully Meet The Were-Monster was another monster of the week case, which also involved Mulder questioning his life work and meeting a lizard that can transform into a human. This chapter was also about Mulder exploring the distance between wanting to believe and actually believing. His discussion with Rhys Darby, who played Were-Lizard Guy Mann, about human and its frivolous lifestyle sure gave Mulder something to think about.
Although the agents have aged, the sci-fi series has dominated Monday nights, with the premiere episode garnering 9.7 million total viewers and a 3.2 rating, reported TV Line.
Here are a few things you need to know about the upcoming episodes:
Warning: Spoilers ahead
1. The X-Files episode 4 is titled Home Again, which airs on 8 February at 8pm EST on Fox. The episode will find Scully pondering over her decision to give up her son William for adoption.
The synopsis reads: "Mulder and Scully are sent to investigate the murder of a city official, which it seems no human could have committed. Meanwhile, Scully deals with deep feelings about the child she gave up for adoption."
Creator Chris Carter said William's introduction is a big part of the emotional plot. "It's a big part of the emotional arcs for these characters. We learn how they feel in ways we haven't seen before. What's interesting is the passage of time, their feelings have changed; they've grown and deepened."
2. Episode 5 is titled Babylon, which airs on 15 February at 8pm EST on Fox. Here the agents will try to avert a future attack by teaming up with two FBI agents played by guest stars Robbie Amell and Lauren Ambrose.
Here is the synopsis: "When an art gallery that's showing potentially offensive artwork is bombed, Mulder and Scully seek some way to communicate with the comatose bomber in order to prevent a future attack. Meanwhile, a pair of younger FBI agents on the case (guest stars Robbie Amell and Lauren Ambrose) push Mulder and Scully to examine their own beliefs as Scully seeks answers from neuroscience and Mulder from mysticism. "
3.The concluding episode is titled My Struggle II, which airs on 22 February at 9pm EST on Fox. The episode will be a continuation of episode 1 and will deal with Mulder confronting the Cigarette-Smoking Man, as a major epidemic breaks out worldwide. This sure looks like a finale episode to look up to.
Here is the synopsis: "The investigations that Mulder and Scully previously began with conspiracy theorist and web-TV show host Tad O'Malley (guest star Joel McHale) seem to have awakened powerful enemies. A widespread panic begins as people all over the country suddenly start falling gravely ill, and Scully must look within to try and find a cure. Meanwhile, Mulder confronts the man whom he believes to be behind it all, but another figure from Mulder and Scully's past may prove to be the key to their salvation."
© Copyright IBTimes 2023. All rights reserved.