Grimm season 5 returns with all new episode this Friday, 30 October, at 9pm EST on NBC Network. The premiere episode is titled, The Grimm Identity, where Nick Burkhardt's life will get even chaotic. The official synopsis reads as follows:
Click here to watch the episode online on the NBC website, or click here to watch it via live stream online. Actor David Giuntoli teased that "Nick's life gets even worse than it was in the finale five seconds into the new season" in an interview with Yahoo TV. "He's gonna go off the rails and you can't really blame him, can you? He's lost the most important woman in his life," he said.
He explained his character's transition and added, "In Season 1, he was 99 percent cop and 1 percent Grimm. In Season 5, he is 1 percent cop and 99 percent Grimm. He is angrier and more determined to get revenge for all of the terrible things to happen to him. He doesn't have the capacity or time for the rule of law anymore. He doesn't care. Heads are gonna roll."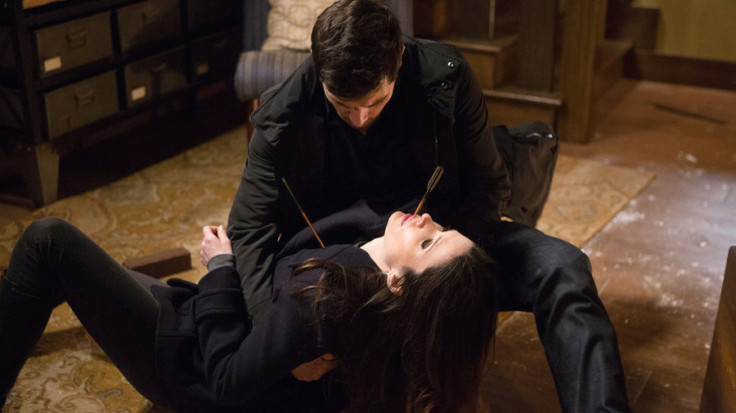 The actor also quashed rumours that Juliette (Bitsie Tulloch) will return in the series. David said, "Sorry to have to break it to you but we are several episodes into the season and there has been no sign of Juliette. She certainly haunts my conscience. I always play the despair card about having lost Juliette."
However, Juliette's death will drive Nick into vengeance mood, the actor teased. "Finding his mom's head in a box, being betrayed by someone he loves, and having his girlfriend die in his arms gives Nick context for everything he does this season. It colors every word out of his mouth and powers his every move."