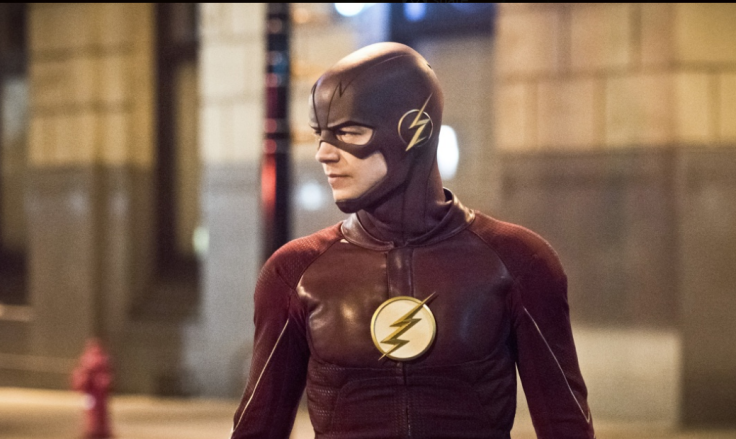 The Flash will return with its third season on 4 October at 8pm EST on The CW Network and according to director Kevin Smith the opening episodes of season 3 is "phenomenal".
While appearing live on Facebook from the Central City production offices of The Flash, Smith spoke about the preparations for his upcoming directorial episode, including casting extras, scouting locations for fight scenes, and finalising hair and makeup. The 46-year-old director also revealed an interesting detail about season 3's filming at the end of the live stream.
He said, "They're shooting episode 6 right now, so I've seen episode 1 and 2 cut together. Phenomenal. Phenomenal. The bar is high, so I'm kind of worried about that."
The filmmaker directed The Flash season 2's episode titled, The Runaway Dinosaur and will return to helm the seventh episode of season 3. Smith also took to Instagram to post an image of himself with a statue of Jay Garrick and revealed he has started prepping for his episode.
The caption for the image he posted read, "Meanwhile, in the Vangroovy production headquarters of@cwtheflash, a villain hides like a coward from his directorial responsibilities! I'm back at #TheFlash prepping my ep! Just had an FX budget meeting and now headed out to scout some locations. We've got lots more action sequences and fights to shoot in this ep[episode] so I'll likely be hiding like I am in this pic the whole time I'm here, terrified of improving as a visual storyteller."
Calling The Flash his favourite show, Smith revealed that the show deserves his best. "Or maybe, just maybe, I'll try to shoot the shit out of it instead — especially because the episode contains a lot of "First" moments and super heroic sparring spectacle. And having already seen the first and second episodes of Season 3, I know the bar is set very high (those eps are a stellar start to this new year). But this is my favorite show — so the #Flash deserves no less than my best," he added.