The Flash season 3: Tom Cavanagh's return as series regular confirms the Flashpoint theory?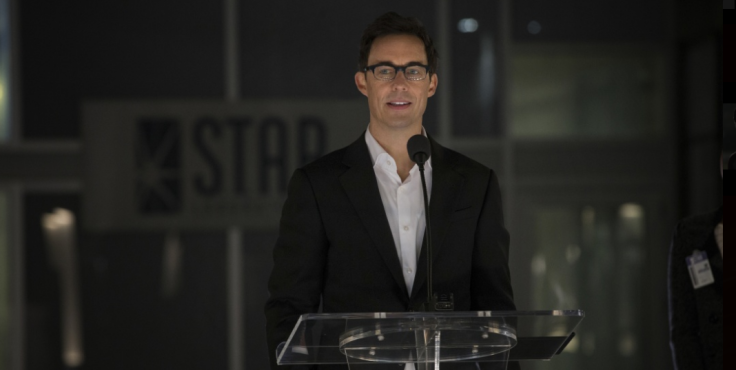 Tom Cavanagh will return as a series regular for Season 3 of The Flash, which led to another speculation about which version of his character he will be playing on The CW's show.
Cavanah has been on The Flash since its pilot episode and has essayed three different characters on the show, Earth-1 Harrison Wells, Eobard Thawne aka The Reverse Flash and Harrison Wells from Earth-2.
In The Flash season 2 finale Earth-2 Wells left Barry's Central City with his daughter Jesse, to start a new life in his universe. But Barry's decision to go back in time to save his mother Nora Allen from Eobard Thawne/ Reverse Flash changed the timeline as we know it.
Barry's shocking decision will lead to a timeline paradox, similar to the Flashpoint comic book storyline written by Geoff Johns. This will not only affect Barry but also affect other characters in the show.
Meanwhile, Tom Cavanagh's return as series regular in The Flash season 3 also seemingly confirms the Flashpoint storyline as now the actor could return in the show as the original version of Harrison Wells, one who hadn't been murdered and impersonated by Reverse Flash.
Previously, executive producer Andrew Kreisberg praised Tom Cavanagh performance, as Eobard Thawne and Harrison Wells. He told IGN: " Why Tom deserves and Emmy -- and I mean that in all sincerity -- is, two episodes ago, you were reminded of the character he was playing last season [ Eobard Thawne/ Reverse Flash] and how different and deadly and scary that character was, and what a wild card it was, just in that scene that went on for almost five minutes, that we would have watched for 20 more minutes. "
Kreisberg continued: "Then in this episode [ episode 19 of season 2] you see a tortured man who's beset with guilt, and then you see these incredibly loving scenes of him and his daughter and just how much he loves her, and it's all played by the same guy, and it's all shades and variations and subtle tweaks to the character, and you believe it all. "
"Of all the things that we do, I think it's the talent of the cast, and especially Tom and the performance that he puts in week in and week out, that doesn't get sort of larger recognition. Unfortunately, because it's a superhero show, you won't get that," the producer added.
© Copyright IBTimes 2023. All rights reserved.