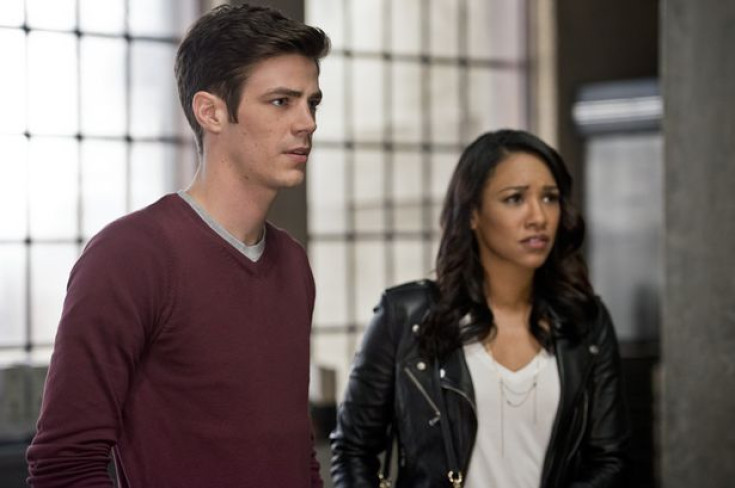 The Flash season 4 will feature a lot of changes. With Barry Allen trapped somewhere in the Speed Force, the Flash team ­– Iris West, Cisco Ramone, Wally and Joe– will be left to pick up the pieces following the events of season 3 finale.
Candice Patton, who won 2017's Best Supporting Actress at Saturn Award show, spoke about Barry's disappearance, time jump and what is next in store for the team. Talking to With An Accent on scene at the Saturn Awards, Patton teased a much larger role for Iris in season 4 of The CW show.
Patton revealed that The Flash season 4 picks up six months after Barry's disappearance into the Speed Force. She said, "We do get to see a different version of Iris. She's a little harder, she's without the love of her life."
The Saturn Award-winning actress added that she will step into a new role in the Flash team. "She's kind of had to step into this role as the leader of the Flash team," the 29-year-old actress added.
In a separate interview with Tv Line, Patton confirmed that Barry will remain in Speed Force when the show returns. She told the outlet at Saturn Awards, "We still don't have Barry out of the Speed Force. Iris is really struggling to deal with that, and she does it in her own way."
Patton also dished on what her character might be doing to try to get her love back. "That's a very interesting question that I can't really answer!" she said,
Patton also took to Instagram to reveal that she feels honoured to win the best-supporting actress TV award. Alongside a video of her holding the award, she wrote, "Thank you Saturn Awards for the recognition last night. Honored! ❤ #bestsupportingactress #TheFlash@thesaturnawards ".
The Flash returns with new season on Tuesday 10 October at 8pm EST. A report in TV Line has confirmed that Clifford DeVoe aka The Thinker will be the main villain in season 4. Unlike other seasons, this season's villain will not be a speedster, as showrunner Andrew Kreisberg revealed in March at PaleyFest, "Next season we're not going to have a speedster [as the Big Bad]."