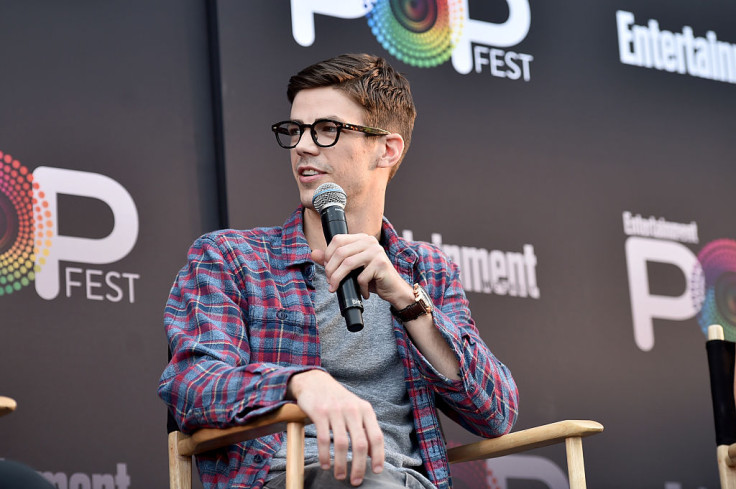 Grant Gustin is currently enjoying his hiatus from filming The Flash as The CW show aired its season 3 finale on 23 May and will not return with season 4 until September-October this fall.
Gustin, who plays Barry Allen, took to Instagram to share his hiatus look, which features him with a long ruffled hair, sporting a stubble and Gotye, unlike this clean shaved look for his Speedster character in the show. Alongside a photo of his close up face, he wrote, "#HiatusHelmetHair".
Fans couldn't help but comment on his unshaved look. While some compared his look to The Flash season 3 villain Savitar, some noted the similarities to Jhonny Depp. A fan questioned, "Already taking the Savitar route?" A second user wrote, "If you haven't had the beard and mustache and half face burnt you would look like Savitar."
Another fan complimented his rugged looks and said, "It looks good on you makes you seem more mature and masculine." comparing him to the Pirates Of The Carribean actor, a fan noted, "Oh wow I didn't know Jonny Depp hacked your Instagram."
"I thought you were johnny Depp for like 3 seconds lol," said another. The actor is making use of his hiatus time and learning how to drive a bike. He posted a photo of him on a bike and wrote, "Learned how to do a new thing today. Thanks, Ilyas."
The Flash season 3 finale ended on a big cliffhanger with Barry Allen leaving behind his fiancé Iris West, his friends and family, and voluntarily walking into the Speed Force to save Central City.
Gustin posted a touching tribute to all the Barry's he played in The Flash season 3 – the Speedster Barry, the future "Emo" Barry and the time remnant aka Savitar after the finale. Alongside a photo of his all 3 Barry's version, he wrote, "Barry in 3's to end season 3. Season 3 was a crazy one for me and the rest of the cast. Everyone was given different challenges and we all did our best to meet them and give you an entertaining show. I hope you all had fun. Thanks for watching. Enjoy the finale."
The Flash season 4 premiere date is not yet announced but Gustin is confirmed to reprise his Speedster role.