The Flash season 3 ended on a big cliffhanger with Barry Allen leaving behind his fiancé Iris West, his friends and family, and voluntarily walking into the Speed Force to save Central City.
The final hour aptly titled Finish Line, featured the team successfully taking down, Savitar, by erasing him from the timeline, and teased a villain for season 4. The HR from Earth 19 sacrificed himself to save Iris, and Caitlin, who has gained control of her Killer Frost side, decided to leave the Flash team to figure out who she is.
The finale's shocking ending left fans with a lot of question: Will Barry return? Can the team function without the Scarlet Speedster? Here are a few things we know of season 4:
The Flash season 4 synopsis released by The CW
The Network has released the extended synopsis for season 4 at The CW upfront event, which confirms that Grant Gustin will return as Barry in season 4, alongside other actors.
Check out the full description released below:
Barry Allen (Grant Gustin) lived a normal life as a perpetually tardy C.S.I. in the Central City Police Department. Barry's life changed forever when the S.T.A.R. Labs Particle Accelerator exploded, creating a dark-matter lightning storm that struck Barry, bestowing him with super-speed and making him the fastest man alive — The Flash. But when Barry used his extraordinary abilities to travel back in time and save his mother's life, he inadvertently created an alternate timeline known as Flashpoint; a phenomenon that gave birth to the villainous speed god known as Savitar, and changed the lives of Caitlin Snow (Danielle Panabaker) and Wally West (Keiyan Lonsdale) forever.

With the help of his adoptive father, Joe West (Jesse L. Martin), his lifelong best friend and love interest Iris West (Candice Patton), and his friends at S.T.A.R. Labs — Cisco Ramon (Carlos Valdes), C.S.I Julian Albert (Tom Felton), and an Earth-19 novelist named H.R. Wells (Tom Cavanaugh) — Barry continues to protect the people of Central City from the meta-humans that threaten it.
The Flash season 4 return date speculations
Update: The CW has released the official fall premiere and The Flash season 4 returns on Tuesday 10 October at 8pm EST.
The Flash was one of several CW series to be renewed early in its season, but the return date is not yet released. Like past seasons, The Flash season 4 will arrive in early October, and it will continue to air on Tuesday nights, paired with Legends Of Tomorrow. This implies that the return date may fall on either 3 October or 10 October this fall.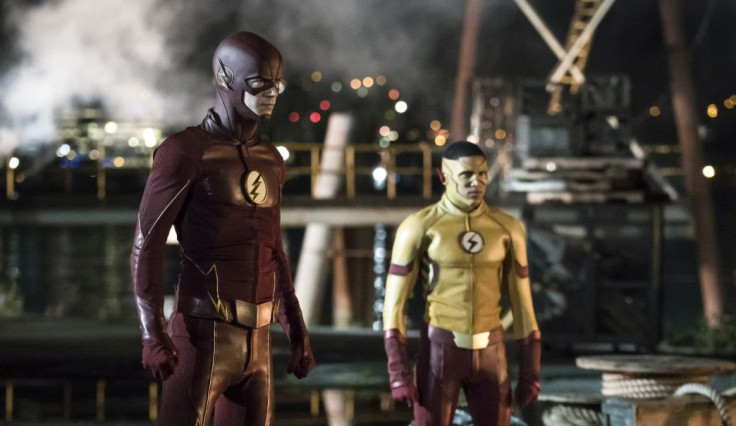 Wally is the new Flash
Barry's departure doesn't leave Central City or Earth 1 without a Flash. They still have Kid Flash, aka Wally West (Keiynan Lonsdale), who will now have to step up as the new Fastest Man Alive and take up the mantle as the City's saviour in Barry's absence.
Villain's Identity
As it was already revealed that main villain of Season 4 won't be a speedster, and the finale may have revealed the identity of the upcoming adversary. In the finale episode, Savitar mentioned DeVoe when reminiscing about his time with Team Flash. Barry clearly had no idea who he was referring to — following which Savitar revealed that present-day Barry hadn't met DeVoe yet. Clifford DeVoe is Flash villain in the comics, who called himself "The Thinker".
The Star Labs team
In Barry absence, Cisco will most likely step up as a leader and take charge to help Wally to take down meta-villains in the city. As revealed in the finale, Harry Wells from Earth 2 will stick around to help the team. Iris will most likely wait for the love of her life.