Flight tickets on sale from US to Europe: Cost, destinations and more
JetBlue will now have 3 transatlantic flight routes.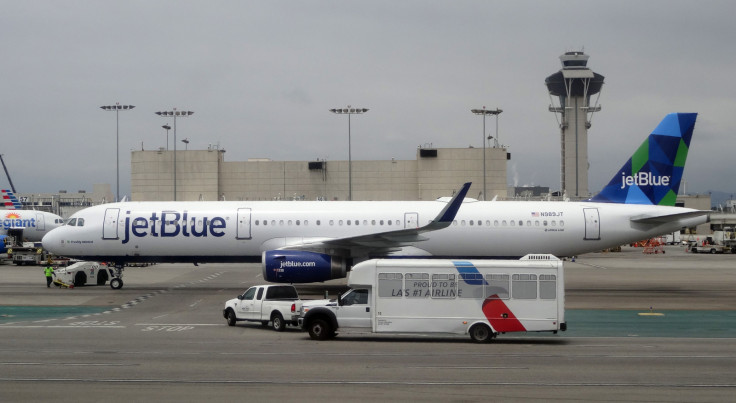 New York based airline JetBlue is going to start nonstop flights from the US to Europe. The low-cost airline has put the tickets on sale right now ahead of the launch of these new routes.
The new routes will be from two major east coast cities to Amsterdam. The airline will begin a direct flight to the Netherlands' capital from New York City's John F. Kennedy International Airport on Aug. 29 before expanding its service from Sept. 20 to the same destination in Europe from Boston Logan International Airport, reported Travel + Leisure. It is understood that there will be daily flights at least between Amsterdam and New York.
JetBlue's economy and mint suites
Both flights will run on JetBlue's marquee Airbus A321LR, a single-aisle jet that can make longer trips across the Atlantic. But this isn't the standard Airbus plane that flies within the States. The transatlantic Airbus A321LR has 93 standard economy seats with a legroom of at least 32 inches. The carrier also has 24 "Even More Space" seats with extra legroom, which goes up to 37 inches of seat pitch (the distance between two rows of seats).
JetBlue has even introduced an interesting dining format for these transatlantic flights, with a "build-your-own" model allowing travellers to pick and choose from a list of appetizers and entrees.
These latest JetBlue flights will also have Mint Suites, with 24 seats laid out in a 1-1 configuration and each equipped with a closing door for privacy.
JetBlue's sale is currently ongoing
This will mark JetBlue's third transatlantic market debut, following the New York-based airline's successful launch of a London service in August 2021 and its much-awaited service to Paris coming this June.
To celebrate the said new routes, JetBlue has put flight tickets from the two US cities to Amsterdam on sale, starting at just $445 (£357.40) for core, which is their economy class and $1,429 (£1,147.70) for its Mint business class, which are fairly cheap prices for transatlantic business class tickets. You can even try this: fly economy one way and business class the other, for under $1,300 (£1,044). However, fares aren't immediately available through other platforms like Google Flights.
In order to grab the discounted prices, travellers must make their bookings by April 26 and travel from Sept. 21 through Dec. 19, buy their ticket at least 21 days in advance, and stay for at least one Saturday night.
"Our transatlantic service demonstrates how JetBlue's entrance into a new market lowers fares and benefits customers. We look forward to expanding JetBlue's transatlantic footprint and [introducing] customers travelling to and from Amsterdam to our award-winning service and to our highly-acclaimed Mint and core products at affordable fares," JetBlue CEO Robin Hayes said in a statement.
While JetBlue had been aiming for Amsterdam for several months, the US-based carrier struggled to secure slots required to take off and land in the Dutch capital city. The airline also got stuck amid legal procedures and the Dutch government's ongoing plans to reduce flights in a bid to curb carbon emissions.
When JetBlue first announced its Amsterdam plans earlier this month, the airline was not sure if it would be allowed to continue flying to the Netherlands beyond October 2023. However, now that it has two direct flights officially on the calendar and flights on both bookable till mid-March 2024, JetBlue appears to be sure it won't have any more hurdles.
Meanwhile, JetBlue is also launching new routes to Puerto Rico from North Carolina and Florida on July 5. It is understood that the airline will have daily nonstop flights between Raleigh, North Carolina and San Juan, Puerto Rico, and between Tampa and Aguadilla, Puerto Rico. The new routes will mean JetBlue will now fly to Puerto Rico from a total of 12 cities in the US and the Caribbean.
© Copyright IBTimes 2023. All rights reserved.