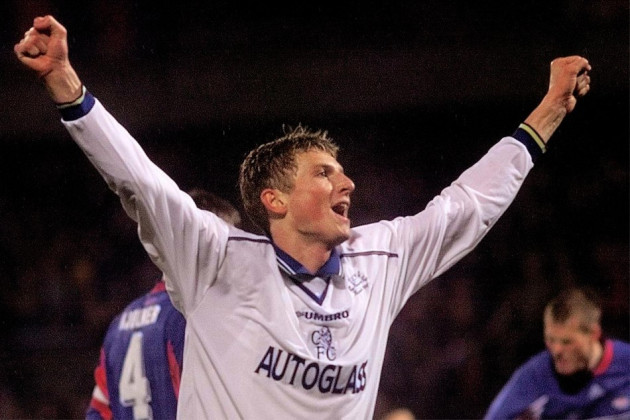 Jose Mourinho has added former Chelsea striker Tore Andre Flo to his backroom team ahead of the new season with a specific mandate to work with the club's academy.
Flo becomes the fourth backroom addition made by Mourinho since his return to Stamford Bridge last month after Rui Faria, Silvino Louro and Jose Morais all joined from Real Madrid.
The Norwegian striker scored 50 goals for the Blues across a three-year career in west London, earning cult status among supporters.
"I'm going to work with the academy this season. I was doing it part-time last season, and I am really looking forward to it," Flo told Chelsea TV.
"In the academy we get all the analysis and videos so it will be very interesting to look at.
"As a player I was at a lot of different clubs and most of all I was at this club so hopefully I can give the players some advice.
"I'm as excited as anyone about Mourinho. He is the one everyone wanted. There will of course be pressure but he knows how to deal with that more than anyone."
The 40 year old had set up his own academy based in Berkshire in the twilight of his professional career with Flo taking a hands on approach in the initiative.
Chelsea's youngsters reached last season's Nextgen Series and FA Youth Cup finals before losing to Aston Villa and Norwich City respectively, while the likes of Nathan Ake, Sam Hutchinson, George Saville and Todd Kane all earned first team appearances during the 2012/13 campaign.
However, John Terry remains the only youth graduate to have cemented his place in the Chelsea first team in recent years amid the millions spent in the transfer market by owner Roman Abramovich.
Under-21 boss Dermot Drummy says Flo's role will specifically centre around improving the young players, including forward Islam Feruz.
"He is going to be assisting a coach at a lower level, and help us in the U21s in the afternoons," he said.
"For example, we have been trying to turn Islam Feruz into a No 9 striker, and he can lend his experience to that.
"That's without discriminating against him as just a striker coach, he can help in every aspect."