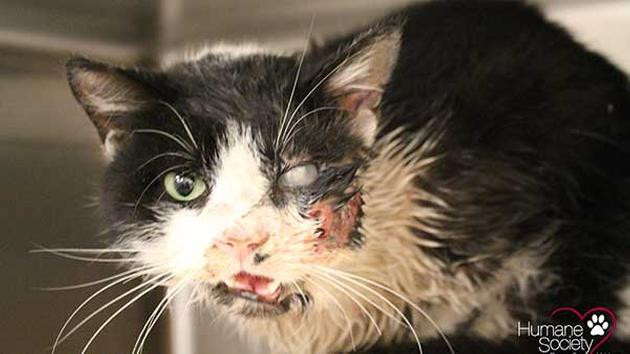 A cat in Florida was buried alive by his owner, who thought the pet was dead after being run over by a car.
However, Bart the cat used up one of his nine lives by digging himself out of his own grave after five days.
The Human Society of Tampa Bay released a statement to ABC, explaining what happened to Bart after his owner discovered that he had been hit by a car.
"The cat appeared to be lifeless and the owner buried him. Five days later, the cat showed up in a neighbour's yard, alive!"
"He had dug himself out of the grave and slowly made his way back home, albeit in weak, dehydrated and in need of medical attention," the society explained.
He had wounds on his face, a broken jaw and a ruined eye. The owner couldn't afford vet treatments, so the cat was taken to the Humane Society, which is now taking care of him.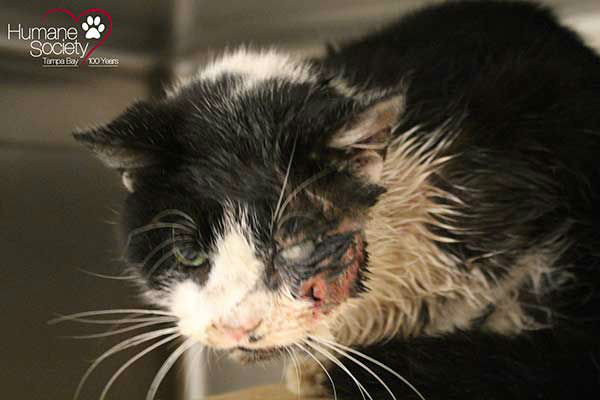 Bart is still in a great deal of discomfort from his injuries and faces operations in future. He is unable to eat because he is in a great deal of pain. On Tuesday, Bart underwent surgery, when the society will wire his jaw, repair his palette, insert a temporary feeding tube and remove his damaged eye.
The society hopes that the cat will recuperate from its wounds at home and make a full recovery.
The myth about cats having nine lives comes from their ability to jump and land. Felines have even been known to fall from skyscrapers and other high rise buildings in earthquakes and still survive.
Cats do almost always land on their feet. They have what is called a 'righting reflex'- which means they are able to twist around very quickly in the air if dropped from high places.
They also have incredibly good balance and reflexes, with highly flexible backbones, having more vertebrae than humans.