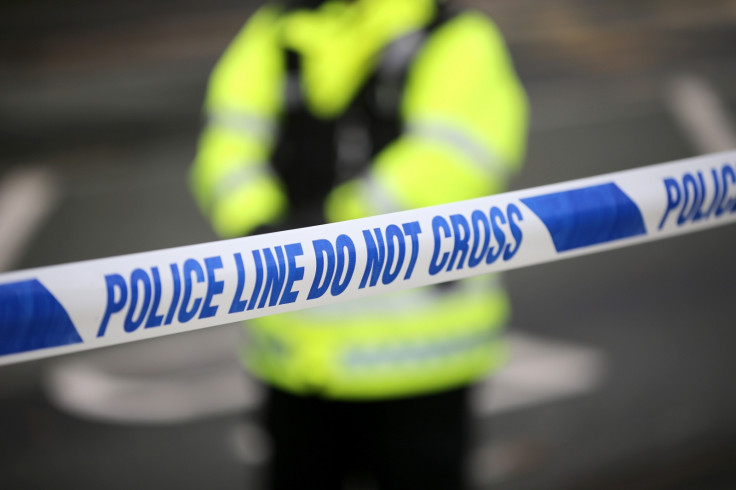 Florida musician Corey Jones was waiting by the side of a highway after his vehicle broke down when he was shot and killed by a plainsclothes Palm Beach Gardens officer. Police claim that Jones was armed when Officer Nouman Raja checked on his vehicle and a deadly altercation ensued, but his bandmates and families are casting doubt on that account.
The 31-year-old drummer was heading home after a gig in Jupiter with the band, Future Prezidents, when his vehicle broke down shortly before 2am on 18 October. Jones's bandmate Mathew Huntsberger told The Washington Post he received a call from Jones asking for help after his SUV broke down on Interstate 95.
Huntsberger said he brought some oil, but the two couldn't get the vehicle to start up again, so they called for a tow truck. The bass player left his bandmate around 2.30am while Jones waited for the tow truck to arrive. Less than an hour later, Jones was dead.
"When I left him he was sitting in his car calling roadside assistance," Huntsberger said. "I never would have thought that someone was going to come kill him." According to the Post, few details have been released about the early morning shooting.
However, in a statement released on 19 October, Palm Beach Gardens Police Department said that Raja stopped to investigate what he believed to be an abandoned vehicle. "As the officer exited his vehicle, he was suddenly confronted by an armed subject," the police said. "As a result of the confrontation, the officer discharged his firearm, resulting in the death of the subject."
Police have not specified what weapon Jones allegedly had or any other details regarding the shooting, pending an investigation. The incident has left Jones's family with plenty of questions. "He was sitting on the side of the road and got shot," his uncle, Sylvester Banks Jr told the Sun Sentinel. "We didn't find out about it until about 12 hours later."
Jones's was involved with his local church and played the drums in several local bands. He is the brother of former National Football League (NFL) player Clinton "CJ" Jones (Cleveland Browns, 2003; New England Patriots, 2008) and the cousin of current NFL player Anquan Boldin (San Francisco 49ers). Raja was placed on paid administrative leave pending investigation.
Another local musician and close personal friend of Jones, Shaka Pace has been trying to raise awareness of Jones' death via the hastag #Justice4Corey. "He just was a real gentle person. Something's just not adding up for me, you know?"