An armed guard did not stop shooter Nikolas Cruz from massacring 17 people at a high school in Florida last week, the county's sheriff said on Thursday (22 February).
Deputy Scott Peterson, who was a guard at Stoneman Douglas in Parkland, resigned after the sheriff revealed that he had stayed outside for most of the shooting.
Broward County Sheriff Scott Israel said that Peterson responded to a call that a shooter had entered the school, but stayed standing outside the building as Cruz fired at students inside.
"Scott Peterson was absolutely on campus through this entire event," Israel said. "He was armed, he was in uniform." He added that CCTV footage shows Peterson "doing nothing" while the shooting is going on.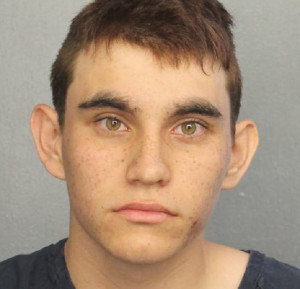 When asked how Peterson should have reacted, Israel said he should have gone inside "addressed the killer, killed the killer."
The sheriff said he was "devastated, sick to my stomach" at his deputy's actions. "There are no words," he said.
Israel said he had suspended Peterson after viewing the video evidence and hearing witness statements. He did not say whether Peterson would face criminal charges.
People expressed anger and shock at Peterson's inaction on social media, calling for him to be face criminal charges for his "cowardice."
"Deputy Scott Peterson, whose cowardice led to the murder of many school students, needs to face criminal charges," Ryan Saavedra commented.
"A 15-year-old boy almost died because he used his body to protect his classmates from a shooter. Meanwhile, armed resource officer Scott Peterson hid outside, listening to children being murdered," Liz Finnegan wrote on Twitter.
Cruz used an AR-15 rifle, which he bought legally in Florida, to kill 17 people on Valentine's Day, 14 February.
The 19-year-old expressed his violent streak on social media, frequently espousing racist and homophobic views and sharing photos of himself holding firearms.
In an Instagram group called "Murica great", Cruz wrote that he wanted to kill Mexicans, keep black people in chains and slit their throats.
The fact that Cruz managed to purchase an AR-15 rifle legally has reignited the debate about gun control and led to furious calls for Washington to take action.
Over a week after the shooting, NRA chief Wayne La Pierre finally broke his silence, repeating the mantra he uttered after the Sandy Hook massacre: "To stop a bad guy with a gun, it takes a good guy with a gun.
"We must immediately harden our schools. Every day young children are being dropped off at schools that are virtually wide open, soft targets for anyone bent on mass murder," he said.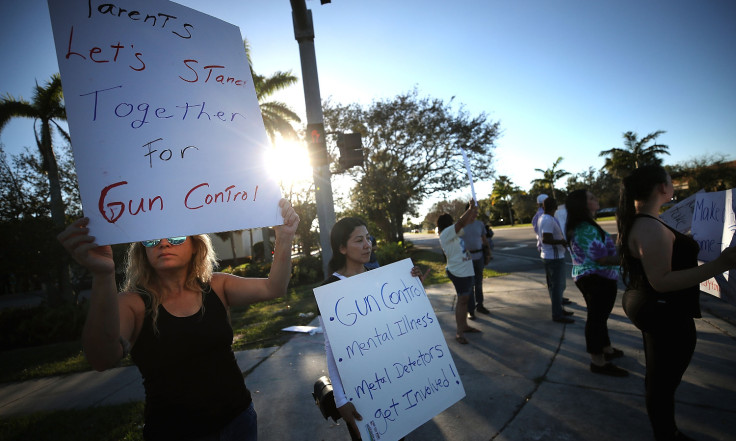 His comments came a day after President Donald Trump backed a proposal to arm teachers in US schools.
"History shows that a school shooting lasts, on average, 3 minutes. It takes police and first responders approximately 5 to 8 minutes to get to site of crime. Highly trained, gun adept, teachers/coaches would solve the problem instantly, before police arrive. GREAT DETERRENT!" the president wrote on Twitter.
The proposal has sparked outrage among teachers' unions, military veterans and parents of gun victims.
"Anyone who wants guns in schools has no understanding of what goes on inside them – or worse, doesn't care," said Randi Weingarten, president of the American Federation of Teachers union.
Nicole Hockley, a mother whose six-year-old son died during the Sandy Hook shooting, commented: "I would rather arm them with the knowledge of how to prevent these acts from happening in the first place."