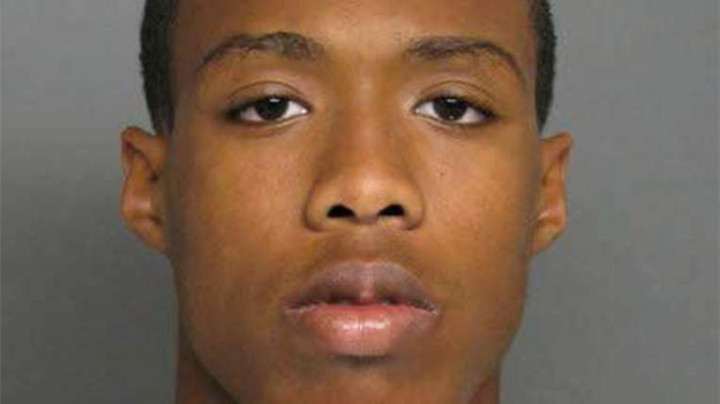 Six teenagers in Florida are due to appear in court, charged with gang-raping a fellow student in woods after school.
According the arrest affidavit, an underage girl was "pulled into the woods and sexually battered by multiple subjects" on Thursday, 13 November, in the Orlando suburb of Winter Springs.
Five of the accused men cannot be identified as they are juveniles. Three are 17-year-olds and two 16-year-olds. The sixth, 18-year-old Torreano Batton, is charged as an adult.
It was reported that the victim was walking with Batton and two other accused to a local McDonald's when they persuaded her to take a "short cut" through a wooded area.
She was attacked by the three young men in the woods, after which she accompanied Batton to the fast-food restaurant.
After she left the McDonald's alone, it is alleged that she was dragged back into the woods and raped by five of the accused.
Police say some of the attack was recorded on the girl's iPod, with the footage revealing the boys asking for sex acts.
The affidavit says: "During the video you clearly hear (the alleged victim) advise 'no', 'she wants to go back to school' and you hear the males keep asking and even say 'it's his birthday.'"
The six teenagers face charges of sexual battery and false imprisonment.