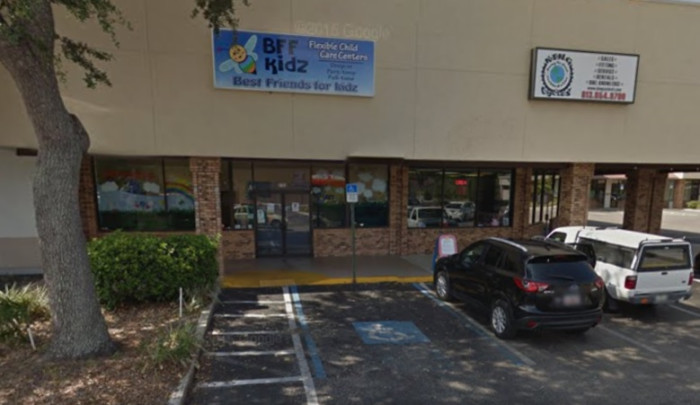 A toddler has died after reportedly being locked in a car for five hours while his half-sister went to work at a Florida childcare centre on Tuesday (28 February).
Two-year-old Jacob Manchego was left in the car with the engine off and no air conditioning by his elder sibling, 21-year-old Fiorella Vanessa Silva-Tello.
But, while she carried out her shift at Best Friends for Kidz — a daycare facility at a shopping mall in Brandon, Tampa Bay — temperatures approached 54°C in the vehicle, causing fatal heat exhaustion.
After leaving Manchego in a Chevy Equinox SUV at 9.30am, Silva-Tello did not return to check on her half-brother until 2.30pm, ABC report.
Witnesses said that, after finding the toddler unresponsive, Silva-Tello became distraught.
"I see the lady running from the car with the baby's limp, look like she was trying to get some help for the baby," witness King Bibbs told local ABC affiliate WFTS-TV.
Manchego was rushed to a nearby medical centre and later died in hospital.
Charges have not yet been filed against his half-sister and the county medical examiner's office and state attorney's office are investigating.
Hillsborough County Sheriff's spokeswoman Jessica Smith told ABC: "It's heartbreaking,. I couldn't imagine if that was my baby. I don't know what I would do."
Smith, whose own daughter attends the centre, said she was now having second thoughts about leaving her child there.
In a statement Best Friends For Kidz daycare centre said: "Yesterday, a sweet little boy passed away. He had a remarkable laugh, he was full of energy and he loved to give hugs. With a beautiful smile, he was always willing to help. He greeted every parent at the classroom door. His name was Jacob and he was two years old. Jacob died in a vehicle where he was forgotten in.
From what we know, the cause was heat exhaustion. 'To know' He is in the arms of Jesus is the only way to write these words to each of you; the pain and confusion is simply not explainable at this time and may never be.
"We are keeping Jacobs's family in our prayers. For reasons unknown at this time his sister made a tragic mistake. We feel confident in this statement as an intentional act of cruelty would not be within her means."