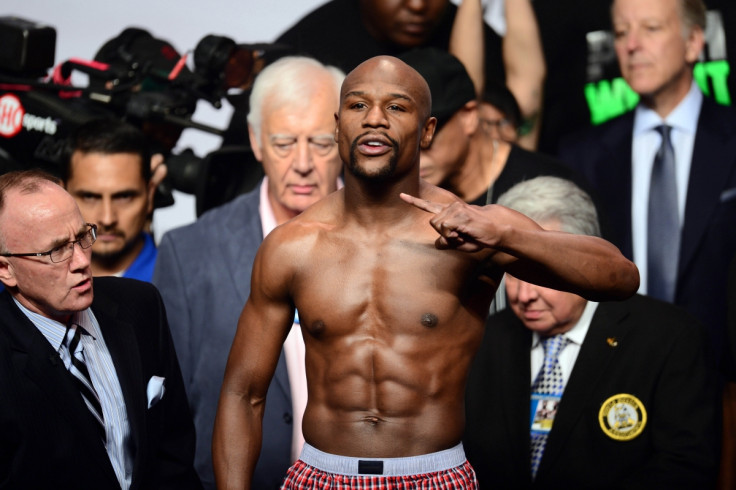 When you have as much money as Floyd Mayweather does, every day must feel like a birthday but the boxing champ actually celebrates his 39th on 24 February. The sports star closes the chapter on what has been an eventful year in both his professional and personal life, so as he prepares to ring in the final year of his thirties, IBTimes UK looks back at Mayweather's biggest moments of the last 12 months.
Manny Pacquiao fight
Dubbed the "fight of the century", Mayweather finally came fist-to-fist with his main rival Manny Pacquiao in May 2015. Although Pacman, 37, tried his best to defeat the undefeated champion, Mayweather, as expected, triumphed with the final scoring card reading 118-110, 116-112, 116-112. Mayweather reportedly split the $300m (£212.6m) fee for the fight with Pacquiao earning at least $150m.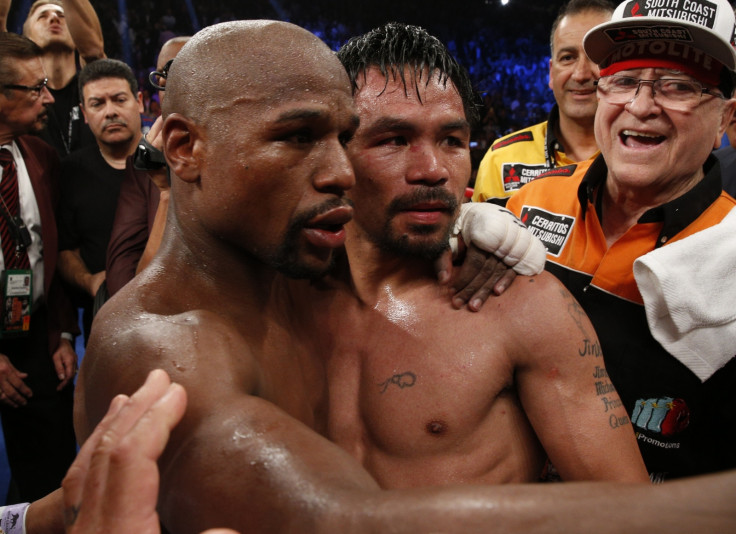 Retirement
After nearly 20 years, 49 fights and zero losses, Mayweather announced his retirement in September 2015 after defeating Andre Berto in what became his last fight. Speaking to the Huffington Post, Mayweather said: "I always knew what I wanted to do – be outspoken, be one of a kind. To be in the sport for 19 years and to be world champion 18 years, I've had a remarkable career."
He added: "My career is over. It's official. My 49-0 record is part of boxing. I am leaving the sport with all my faculties, I'm still sharp and smart. I've accomplished everything in this sport, there's nothing else to accomplish."
Although he has been offered big bucks to give up retirement, Mayweather insists he has no plans to return to the ring, telling Talksport: "As of right now I'm not focused on me, I'm focused on the young fighters under the Mayweather Promotions banner, and trying to help those young fighters to be pay-per-view stars."
Highest-paid athlete (again)
For the third time in four years, Mayweather topped Forbes' annual list of the world's highest-paid athletes in 2015 with total estimated earnings of $300m in just one year: salary/winnings of $285m and $15m from endorsement deals.
Reconciliation with 50 Cent
They thought of each as "brothers" but 50 Cent had been missing from The Money Team train for a couple of years due to his fallout with Mayweather. However, the pair put their rocky past behind them and reconciled shortly before the boxer's fight against Pacquiao.
Revealing how money often gets in the way of their friendship, 50 Cent told MTV News in April 2015: "My younger brother happens to be the best fighter in the world. He can make $200m in 36 minutes. How do you tell him what to do? You don't. Sometimes, he's not right. You'll tell him, 'You're not right'. And then, you have that argument until he starts to look at it and say, 'He was right'."
Travelling
When you have retired at the age of 38 and have hundreds of millions of dollars at your disposal, what else is there for a man of leisure to do but travel. Mayweather has been jet-setting all over the world since September 2015 and at one point, he visited 12 countries in 13 days as part of his #airmayweather galavant. Among the countries to have been graced with the boxer's presence are Russia, France, the UAE, Egypt, Ireland and Monaco. His air miles must be sky high.
Romance
Reports allege that Mayweather is romancing a New Look sales assistant named Ramarni Ball. The 19-year-old is said to have paid for a meet-and-greet with the athlete in Cannock, West Midlands, and was later flown out to the States where the pair have been hanging out together. The pair are yet to address the romance rumours.