Fly-tipping scourge strangles English council funding already facing £6bn shortfall
Councils across England foot £50m bill to clear up nearly a million rubbish dumping instances a year.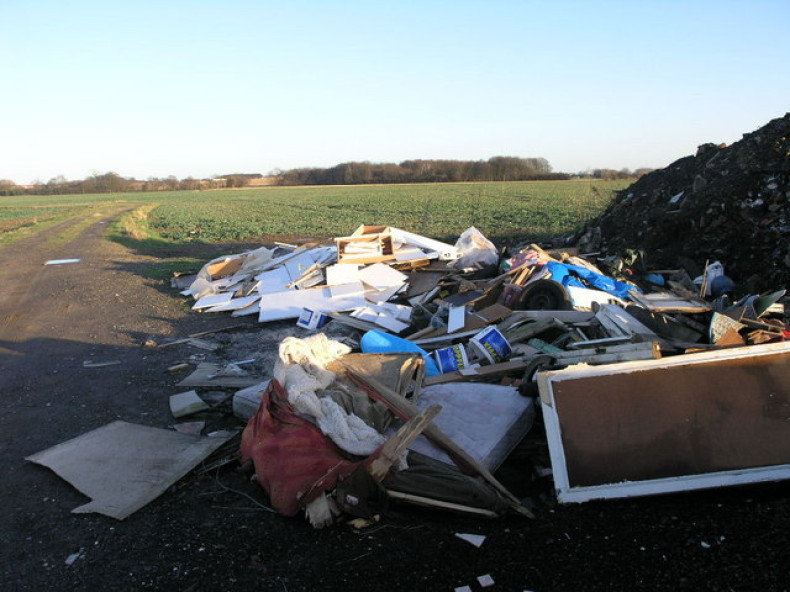 Fly-tipping is costing England's local authorities £50m a year, an expense that can be ill-afforded as councils across England are set to face a nearly £6bn shortfall. With areas of grave concern such as education and social care coming under the spotlight, avoidable problems such as fly-tipping are stretching council budgets.
Local authorities from across the country reported 936,090 cases of fly-tipping in 2015/2016, up 4% on the previous year, according to data from the Department of Environment, Food and Rural Affairs.
The new data reveals that cases of fly-tipping were in fact declining between 2007 and 2013 but now the numbers have begun to rise once again. However, this may be partly down to changes in the way councils gather the data.
The Local Government Association Environment spokesperson, Judith Blake, said: "At a time when social care faces a funding gap of at least £2.6bn by 2020 and councils' overall funding shortfall is predicted to reach £5.8bn within three years, local authorities are having to spend a vast amount each year on tackling litter and fly-tipping.
"This is money that would be better spent on vital front line services. Litter and fly-tipping is environmental vandalism – it's unpleasant, unnecessary and unacceptable."
In 2015/2016, the Environment Agency dealt with 125 major fly-tipping cases, which included six incidents of illegally dumping asbestos, 11 large-scale tyre dumps, and 26 cases of tipping chemical drums, oil or fuel.
Farms are an area often blighted by fly-tipping, said the President of the Country Land and Business Association, Ross Murray: "These figures do not tell the full story of this disgraceful behaviour which blights our beautiful countryside. Local authorities tend not to get involved with clearing incidences of fly-tipped waste from private land, leaving the landowner to clean up and foot the bill.
"Our members have reported a big increase in fly-tipping on their land. It's not just the odd bin bag but large household items, from unwanted sofas to broken washing machines, building materials and even asbestos being dumped across our countryside.
"Only when people see evidence of local authorities taking stronger action to combat the scourge of fly-tipping can we hope to see a reversal in this worrying trend."