Flying Scotsman: World famous steam locomotive makes glorious return
Rail enthusiasts have lined the tracks from London to York to see the glorious return of one of the world's most famous trains. Shrouded in steam, the Flying Scotsman pulled out of King's Cross station at 7.40am with around 300 passengers.
The historic steam engine, which was retired from service in 1963, has been lovingly restored to her former glory in British Rail Brunswick green livery after a 10-year revamp costing £4.2m ($5.8m).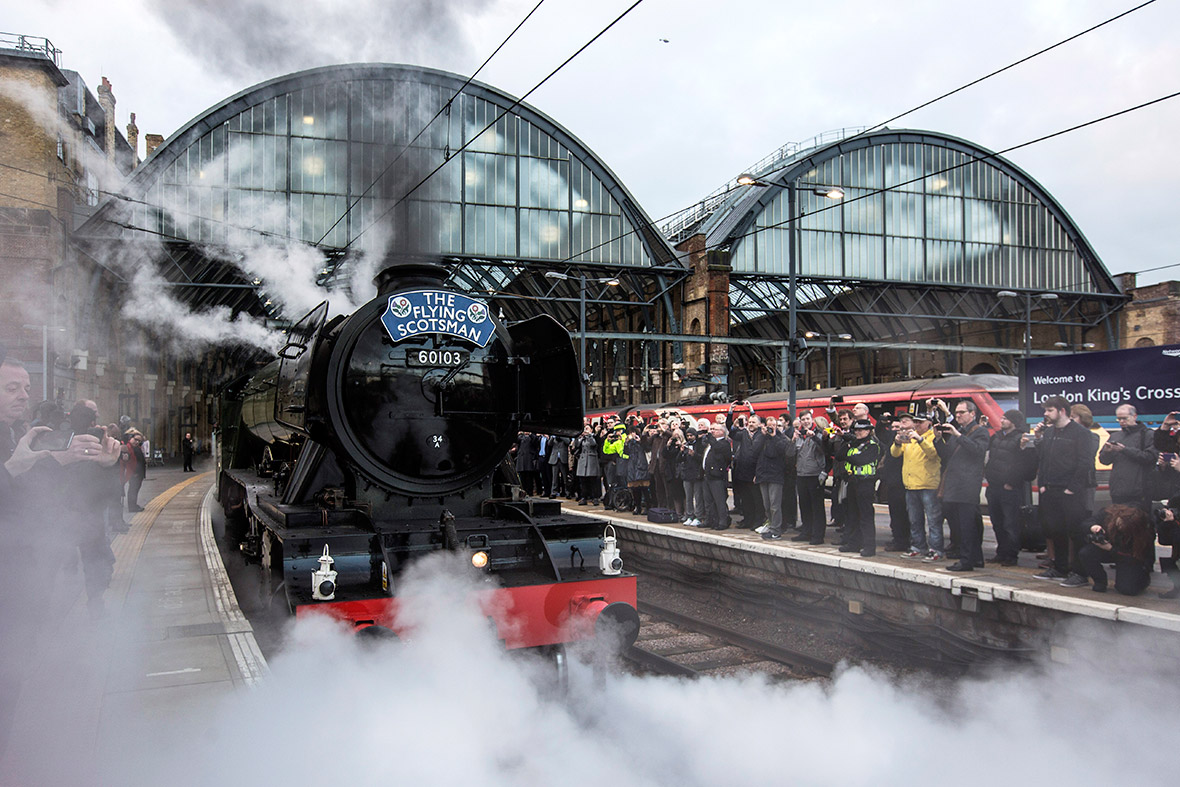 So many people flocked to catch a glimpse of the famous train that the service was brought to a standstill for around five minutes. The BBC's Tom Ingall tweeted that the train had come to an "abrupt halt" because of "people crowding on to the tracks".
The National Rail Museum and Network Rail urged people to view the locomotive "from a safe vantage point". It said: "It is vital that spectators do not venture on to the railway as a full timetable of regular services will be running. In order to avoid overcrowding we are not publishing recommended viewing points or the timetable of when the train will be passing through specific locations."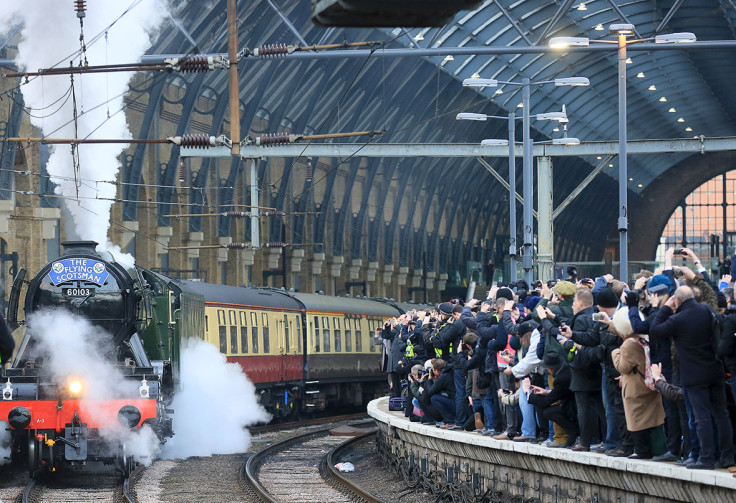 Designed by Sir Nigel Gresley, LNER Class A3 4472 Flying Scotsman was built at the Doncaster works of the London and North Eastern Railway in 1923, at a cost of £7,944, the equivalent of £403,296 in today's money. The engine is 70ft (21m) long and weighs about 96 tonnes. It has travelled about 2,500,000 miles.
In 1934, the Flying Scotsman earned a place in the record books as the first steam locomotive to pull a train at more than 100mph. By the time it broke the world record, it was already internationally famous after it hauled the first non-stop service from London to Edinburgh.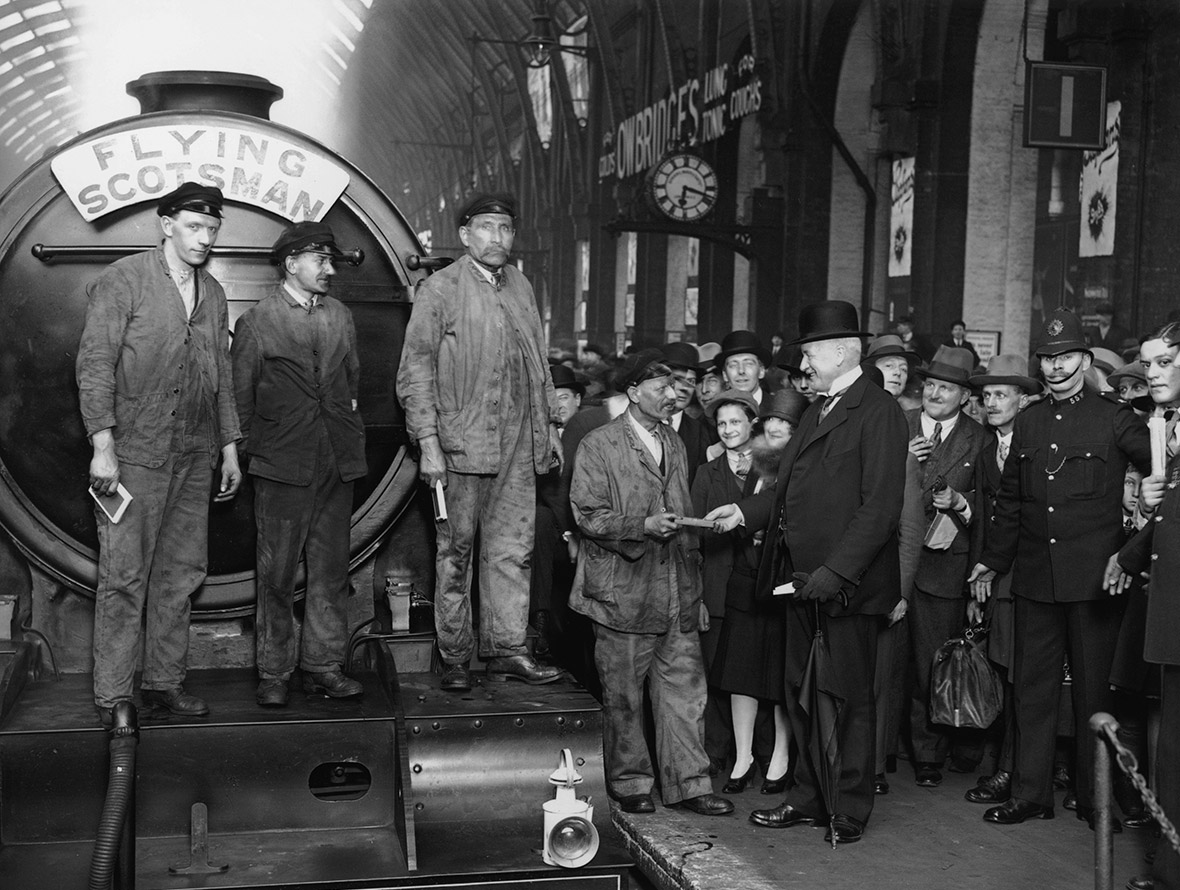 The locomotive was bought for the nation in 2004 using £415,000 in public donations, a £365,000 gift from Sir Richard Branson and a £1.8m grant from the National Heritage Memorial Fund.
© Copyright IBTimes 2023. All rights reserved.