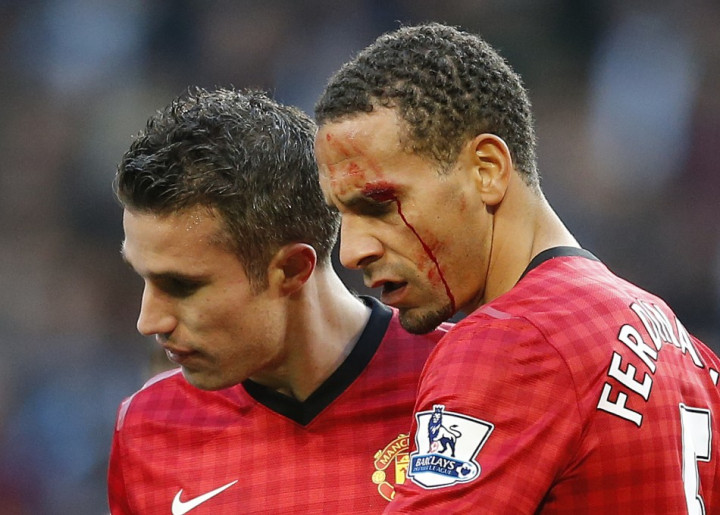 Football chiefs are under pressure from Westminster to take strong steps - and quickly - to fight racism in the game.
Politicians expect action after a string of racist incidents scarred the English game in recent months, including the racism trial of ex-England skipper John Terry and a swathe of arrests for racist tweets by fans.
The FA is mulling a series of options, including the possibility of quotas for black and ethnic minority officials to help address the imbalance within football.
Coaches and players could get lessons in diversity.
The new urgency comes in the wake of racism chief Lord Ouseley's resignation from a series of posts at the Football Association in disgust over what he labelled a two-faced attitude to race hate by clubs.
In a leaked letter, FA chairman David Bernstein went out of his way to assure culture secretary Maria Miller that the FA took racism seriously.
"Let me give you my own personal reassurance that this is an issue at the very top of my agenda," he wrote.
"It is one that I know we are all determined to address both speedily and collaboratively subject to the approvals processes of our respective organisations."
A ministry spokesman told IBTimes UK: "We expect the football authorities to come forward with their finalised plan in the coming weeks to help tackle racism and discrimination in the game. While there has been good progress made over the last 20 years in this country on the issue, recent events have shown the need for further, concerted action."
Included in the plan are expected to be measures dealing with education, development and opportunities. But campaigners will be anxious to ensure that steps taken make a real impact.
Previous measures by the Ouseley's Kick It Out campaign have drawn flak from players as empty gestures. Premier League striker Jason Roberts led a revolt by several black players in which they spurned official campaign T-shirts, following incidents of racist abuse aimed at players.
An FA spokesman said: "Led by the FA, representatives from the football authorities, former players and campaign groups will soon be reporting back to the government with a clear, transparent plan on tackling discrimination in football following a meeting with the prime minister earlier this year."