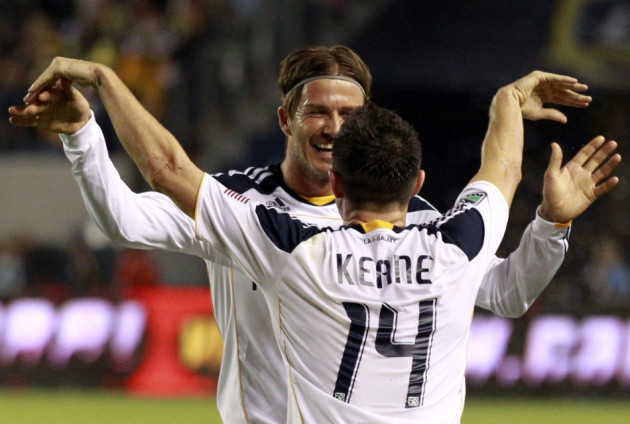 The pick of today's Premier League, Serie A, La Liga and Bundesliga football transfer rumours, news and gossip for 7 September, 2011. All the latest transfer rumours surrounding Manchester United, Chelsea, Arsenal, Liverpool, Tottenham Hotspur, Manchester City, Bayern Munich, AC Milan, Inter Milan, Juventus, Roma, Barcelona and Real Madrid will be covered here.
The Metro reckons Real Madrid forward Cristiano Ronaldo could return to the Premier League one day, mainly because he said so in an interview with Sky Sports.
When asked about a potential return to England he said, "Maybe in the future I hope so, because I know the league, I know the players, I know the atmosphere. I have good memories from Manchester and when I watch sometimes the games I miss it a lot because it's part of me I left in England."
QPR are interested in a similarly outrageous deal, with Neil Warnock keen on bringing former England captain David Beckham to west London when his LA Galaxy contract expires in November.
Bolton boss Owen Coyle remains confident of holding on to England defender Gary Cahill in the January transfer window, despite interest from both Tottenham and Arsenal for the £17m-rated centre back.
While Santos frontman Neymar has quashed speculation linking him with a move to Chelsea, after the Brazil international confirmed his future lies in Spain.
"Real Madrid and Barcelona have come calling for me. Both clubs want me," he told Spanish paper AS.
"I can confirm it, but I have not reached an agreement with any of them. The interest from Spain's big two means that my self-esteem is very high because I am being followed by two big clubs like these."
Talking of want-away strikers, Manchester City's Carlos Tevez has reiterated his desire to leave England and end his career at Boca Juniors.
"I have had, and always have, Boca Juniors in my heart," the 27-year-old told South American news agency Telam.
"I have played for Boca before and I will not rule out returning to them in the future to play at The Bombonera and saying goodbye to professional football."
Finally, Manchester United manager Sir Alex Ferguson will offer Everton £10m and a choice of two squad players for midfielder Ross Barkley when January rolls around. Or so says CaughtOffside.com.