Forced Marriage Outlawed in UK but 'Victims Will be Reluctant to Take Action'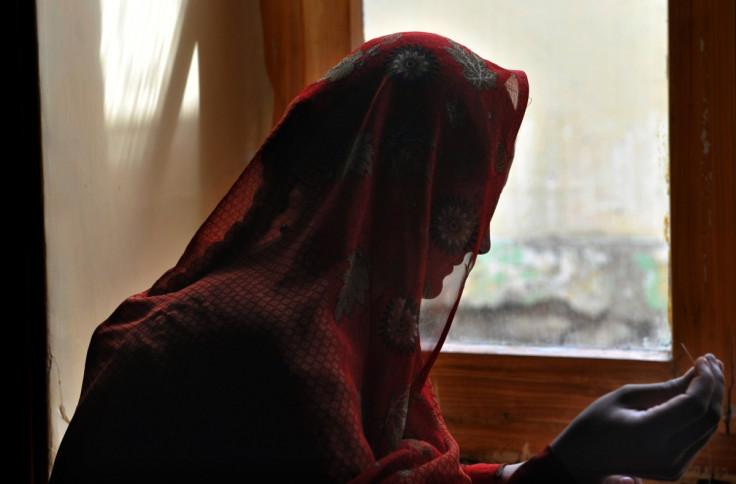 New legislation criminalising forced marriage could prevent victims from coming forward because they do not want to risk family members being imprisoned.
Under the change, forcing someone into marriage in England and Wales will carry a maximum seven-year prison sentence under the Anti-Social Behaviour, Crime and Policing Act 2014.
The government hopes the new law, which also makes it possible to prosecute perpetrators from other countries where a British national is being forced to wed, will protect thousands of potential victims.
Yet some campaigners have argued that the legislation may discourage victims from speaking out about the crime.
Shereen Williams, of the Henna Foundation, told the Telegraph: "David Cameron was hell bent on making this a criminal offence but we're not sure how it will help."
"Victims will be very reluctant to take action that could lead to the imprisonment of their parents or other family members.
"We are also concerned that no guidance has been issued to police or the Crown Prosecution Service on how to implement the new law, meaning things will continue as they are."
The law, which is designed to help both male and female victims, will cover physical, psychological, emotional, financial and sexual abuse in relation to unwanted marriage.
Breaching a forced marriage protection order also comes with a maximum penalty of five years in prison under the law.
Home secretary Theresa May welcomed the changes, saying forced marriage was a "tragedy for each and every victim".
Saying she was proud of the UK's role as a world leader in curbing the practice, May said: "Forced marriage is a tragedy for each and every victim, and its very nature means that many cases go unreported.
"I am proud to say that the UK is already a world leader in the fight to stamp out this harmful practice with the government's Forced Marriage Unit (FMU) working hard to tackle this terrible practice in the UK and overseas.
"Today's criminalisation is a further move by this government to ensure victims are protected by the law and that they have the confidence, safety and the freedom to choose."
As reported by BBC News, the government's Forced Marriage Unit dealt with 1,302 cases last year. Around 82% of victims were female and 18% male, while 15% were under the age of 15.
The cases involved 74 different countries, with 43% relating to Pakistan, 11% to India and 10% to Bangladesh.
Last week, it emerged that the number of children who rang ChildLine over concerns they could be forced into marriage had almost trebled in the last three years.
Aneeta Prem, founder of Freedom Charity, which educates young people about forced marriage, said the law sent out a "powerful message that this indefensible abuse of human rights will not be tolerated".
© Copyright IBTimes 2023. All rights reserved.