Ford has recalled over 4,500 Kuga cars in South Africa after dozens of cars were reported to have burst into flames.
The US car giant announced the move on Monday (16 January) following mounting pressure to take action.
Investigations show the fires were caused by overheating in some parts of the engine, which led to oil leaks.
"We are now announcing a voluntary safety recall of the Kuga 1.6," Ford South Africa's chief executive Jeffrey Nemeth said in a press conference in Pretoria, reported AFP.
"We can confirm that a total of 39 incidents have been reported to Ford ... there may be some incidents that have not yet been reported to us."
He added: "With this safety recall all affected vehicles, including those that have already been checked as part of our maintenance check, must be taken to a Ford dealer as soon as possible."
One particular instance which has angered South Africans into demanding action is the death of 33-year-old Reshall Jimmy, who burnt to death in his Kuga in 2015. However, Ford maintains his death was not caused by the same fault.
Jimmy died while on holiday in Western Cape and so bad was the fire in his car that his face was completely unrecognisable, South Africa's Times Live reported.
Only the skin on the soles of his feet remained intact and the only way for his family to formally identify him was through DNA tests.
Despite offering his condolences to Jimmy's family, who were present at the press conference, Nemeth said Ford was "not aware of any injuries that have resulted from our engine compartment fires".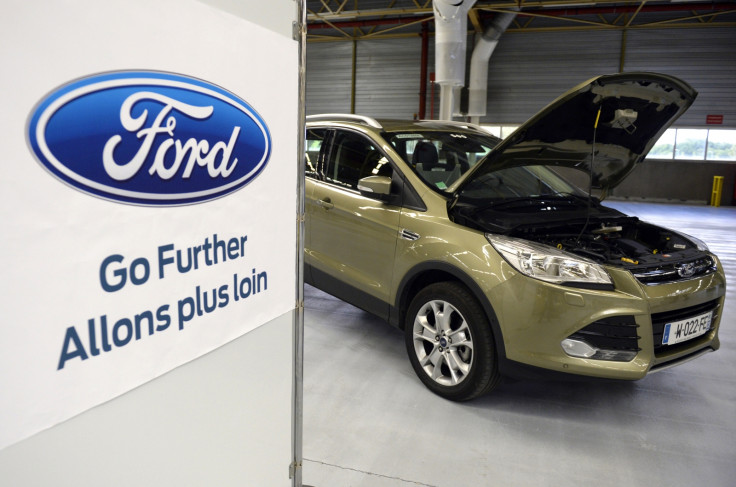 They continue to investigate, however, and South Africa's National Consumer Commission has given the company up until 28 February to disclose their findings.
Kaveen Jimmy, Reshall's brother, said his family's campaign over the Kuga would continue and that lawyers were preparing civil action against Ford.
"I think 50% of the battle has been won. Part of the goal was to get these Kugas from South Africa so that the safely of South Africans can be protected," he said.
"The next leg of the battle is to get Ford ... to look at the evidence [and] what caused my brother's death, a very senseless death."
Ford said the affected Kugas were built in Valencia, Spain between December 2012 and February 2014.
Though Ford said 39 fires were believed to be caused by the fault, local press has reported numbers upwards of 50.