Ford says a weaker pound could cost it $600m after Brexit
Ford's European boss says he wants the same deal the government offered Nissan.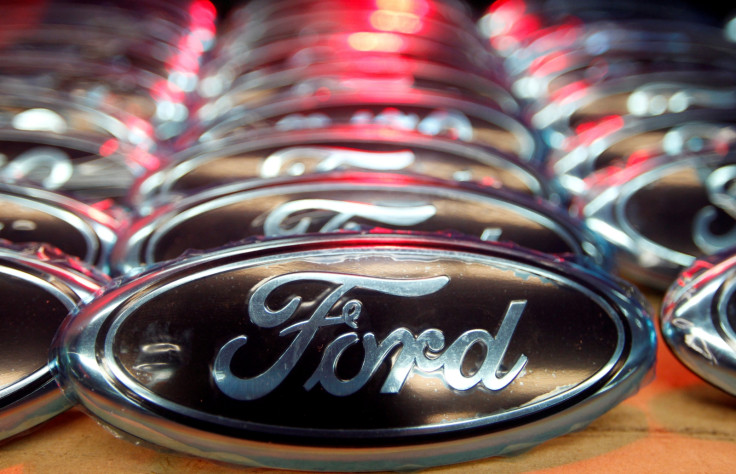 Car giant Ford said the weaker pound following the UK's Brexit vote may cost it $600m (£478m) this year.
Ford Europe has just turned in an annual profit of $1.2bn, the best in its history, marking its seventh consecutive quarter of growth.
Ford Europe executive vice president Jim Farley said: "In 2017, we think the weakening of sterling could impact our business up to $600m, compared with this year's $1.2bn profit. So the weakening sterling is the most principle currency having an impact upon our result."
Sterling has fallen about 16% against the dollar and around 10% against the euro since the June referendum.
Ford makes two million engines in the UK and employs 15,000 staff, half of them engineers working on products sold worldwide, said Farley.
The Ford boss said it was crucial that Theresa May's government shield carmakers in the UK from new tariffs as part of its deal to the leave the European Union (EU).
Last October Japanese carmaker Nissan cast doubt over future investment in the UK as a result of the UK's Brexit vote.
But after a meeting with the government the firm decided to build its next-generation Qashqai and add production of the new X-Trail model at Britain's biggest car plant, securing more than 7,000 jobs and 28,000 more in the supply chain.
Level playing field
Nissan's boss, Carlos Ghosn, said the company's decision was driven by government "support and reassurances".
The details of the meeting have not been disclosed, but the government denies it cut the carmaker a special deal.
But Farley told Sky News: "We have more employees here than Nissan; we have more than Toyota and Honda combined in this country. We expect an absolute level playing field.
"We're very optimistic that the EU and UK will find the right solution and we are very encouraged by the Prime Minister's position of a zero-tariff starting point.
"Any kind of tariff in the auto industry would impact so many things because of the scale of our business."
© Copyright IBTimes 2023. All rights reserved.