A British Labour MP has urged Foreign Secretary Boris Johnson to end all assistance for former business secretary Peter Mandelson pursuing his business interests in Zimbabwe, a country with poor human rights records.
Earlier this month, it was reported that Catriona Laing, the British Ambassador to Zimbabwe, had encouraged and supported a business meeting between Lord Mandelson, a former Labour cabinet minister turned investment bank adviser, and Patrick Chinamasa, Zimbabwe's controversial finance minister, in the capital Harare in February.
Reports of the secret talks caused a storm of protest in the UK and Zimbabwe, with Kate Hoey, chairman of Parliament's all-party group on Zimbabwe, stating Mandelson should be barred from pursuing business interests in the South African nation.
Mandelson left the government in 2010 before becoming chairman of Lazard International, a division of US investment bank Lazard.
At the time, Mandelson denied his visit was in any way linked to his position within Lazard, but it later transpired that Chinamasa was engaged in negotiations on a bailout with Lazard.
Mandelson accused of securing financing for Chinamasa
Bracing for economic collapse, President Robert Mugabe's regime has vowed to restore the national currency which it dumped in 2009 during a period of hyperinflation and Harare has been struggling to secure international financing.
Zimbabwe needs to re-arrange its foreign debt of US$8.3bn (£6.3bn) if it wants to be considered for an International Monetary Fund (IMF) bailout when the IMF board meets next month. Mugabe's government owes $110m to the IMF, $600m to the African Development Bank and $900 million to the World Bank.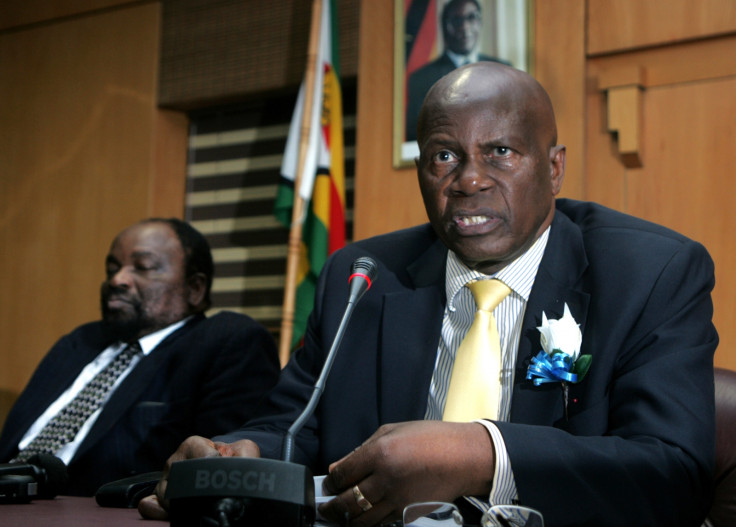 In July, Chinamasa flew to London where he was looking to borrow $1.1bn to repay Zimbabwe's arrears to the World Bank. According to the state-run Sunday Mail, the finance minister managed to secure a deal with Lazard and the Cairo-based African Export-Import Bank (Afrexim) to "mobilise" $1.1bn.
John Mangudya, the governor of the Reserve Bank said: "What is now happening is that Lazard and Afreximbank will mobilise the funds from the international financial markets for Zimbabwe. The plan is that we should have raised the money to clear our arrears to the World Bank by September."
Zimbabweans, meanwhile, have been carrying out protests after their government slapped new limits on cash withdrawals and announced the introduction of "bond notes" to help deal with the shortage of US dollar. (Read more: #NoToBondNotes: What are bond notes and why are Zimbabweans protesting against them?)
Why has Mandelson's visit to Chinamasa drawn criticism?
While Mugabe's regime has long been criticised over its appalling human rights record, British Labour MP Hoey also condemned Mandelson's relations with Chinamasa who she claims was "rewarded for his role in destroying the rule of law" in Zimbabwe.
A report authored by Lord Goldsmith, a former Labour attorney general and Mandelson's former colleague, allegedly found that Chinamasa, a former justice minister, played a big part in an assault on the rule of law, by harassing Zimbabwe's independent judges into resignation. The purge of the judiciary came after those judges had ruled against the 2000 mass seizure of mostly white-owned farms from which Chinamasa benefited after he received two farms – one for himself and one for his wife.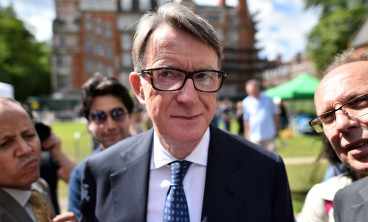 In an editorial published on 18 August, Hoey slammed the British Embassy for arranging the meeting and helping assist Mugabe, who she accused of "set(ing) new standards in vanity, mismanagement, corruption, outright theft, oppression, and organised violence against opponents".
She said: "I wonder also why the Foreign Commonwealth Office (FCO) thought there was any value to Britain in Peter Mandelson's mission. He has no previous relationship with Zimbabwe that I can discover. Certainly he has never attended one meeting of the All-Party Parliamentary Group on Zimbabwe which I chair and which has many members from the House of Lords."
The MP urged British overseas diplomats to be "particularly wary of requests for help from visiting politicians, current or former, since it has become so easy for them to pick up lucrative jobs with outside interests, including foreign companies and even foreign governments".
Hoey insisted the incident "calls for an urgent response from our new Foreign Secretary, Boris Johnson", adding: "On Zimbabwe he must reaffirm Britain's position in the most robust and colourful language he can command: no money, no bailout until Mugabe disappears from power and influence for ever."