Forget about football, Leicester is among Britain's most popular cities for eBay sellers
Data from eBay shows e-commerce businesses are thriving away from the main tech and business hubs in Europe.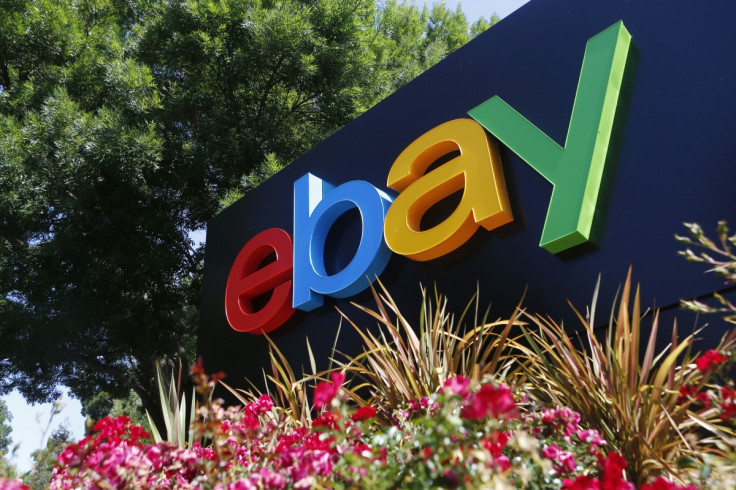 Leicester can arguably lay claim to the biggest shock in Premier League history and to one of the most successful rugby teams in the country, but it is also among Britain's most popular spots for eBay sellers.
Data recently released by the online market giant shows the city has one of the highest densities noted for eBay sellers with over 5,500 eBay businesses scattered across its area.
East Midlands as a whole seems to be particularly fertile ground for small and medium size businesses (SMBs), with 19,000 eBay sellers in the region, with Leicester leading the way.
The figure makes it the region with the highest number SMBs within Britain, ahead of the North West, West Midlands and Yorkshire and the Humber.
According to eBay, this demonstrates that in sharp contrast to many traditional businesses, SMBs thrive outside of capital cities in what the online giant described as "seller hotspots".
"There is no typical place to start an e-commerce business, it's open to everyone," Clare Moore-Bridger, head of communications for eBay in Europe, told IBTimes UK.
"People can start their business in a city or in a rural region, both are just as likely an option. What we are finding when we ask our customers, especially among younger people is that there's a higher tendency to consider entrepreneurship, a trend which we expect to continue."
In the UK, the so-called North-South divide is not in place for e-commerce as 10 out of the
top 15 postcodes for e-business density are located in the north of the country, while the regions with the most SMBs in Spain, France and Italy are also located away from the capital.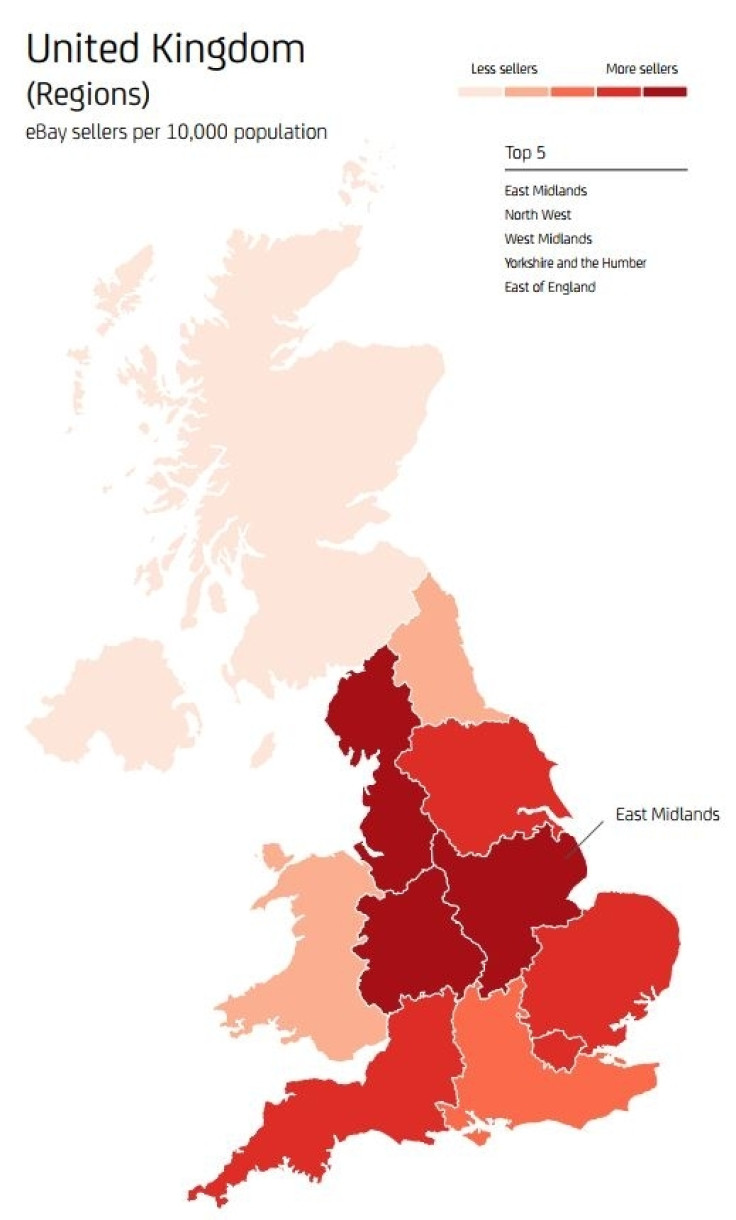 Bavaria is the only 'seller hotspot' in Germany's top five to house some of the country's leading automotive companies, with BMW and Audi both headquartered in the state.
This demonstrates how e-commerce helps facilitate business growth outside of the traditionally
industrial areas and suggests small businesses are not negatively affected by being set up in areas which can often record above average unemployment figures, while levels of disposable income and GDP are both below the national average.
"None of our markets have recorded concentration around capitals, some of the regions with the highest concentration were located in coastal and tourists areas," adds Moore-Bridger.
"We do not have a clear picture of what this might be down yet and we can only speculate about the reasons, but we believe the number of young people living in these regions might be the main contributing factor."
The technological aspect behind online business has also made entrepreneurship more appealing and easily accessible to younger generations.
"While there is a public debate about how technology is affecting jobs, the distribution of ecommerce 'hotspots' is a clear sign that technology can help small businesses thrive in regions throughout Europe and not just the so-called 'tech hubs'," added Kris Beyens, VP and COO of eBay EMEA.