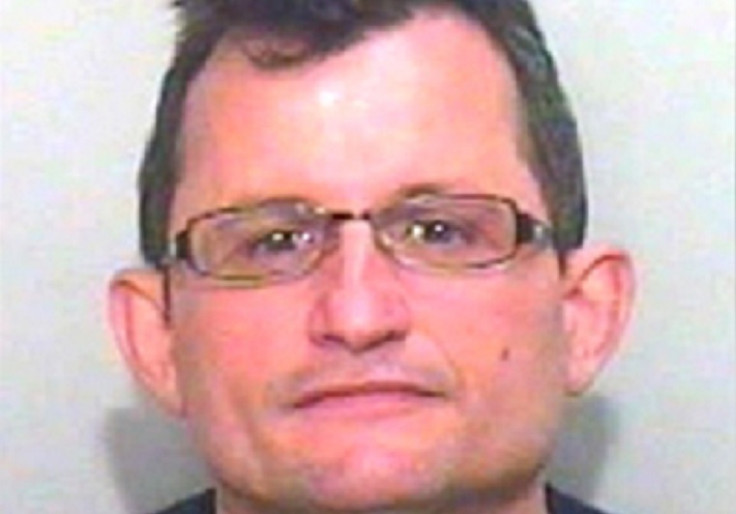 A former asylum seeker has been found guilty of murdering a man and his wife in rural Suffolk, after falsely claiming that he was the victim of mistaken identity.
A jury took three hours to find 43-year-old Ali Qazimaj guilty of murdering Peter Stuart, 75, and his wife Sylvia, 69, in June 2016.
Stuart was found stabbed to death in a stream in woodland close to his home in Weybread, Suffolk, with his wife still missing and presumed dead.
During the month-long trial at Ipswich Crown Court Qazimaj, formerly of Tilbury, Essex, claimed that he was actually called Vital Dapi, that he was 44, and had been learning English since he was 10 years old.
Qazimaj told the court he had never been to the UK, before he was arrested in Luxembourg, on 16 June, and extradited to stand trial.
But Suffolk police believe Qazimaj is an Albanian citizen who came to the UK in 1999 claiming to be from Kosovo, and was granted asylum.
In a statement after the conviction, the Stuart family said: "To the twisted individual who committed this wicked crime, we hope you spend the rest of your miserable existence reflecting on the utter senselessness and brutality of what you did to two innocent people.
"Maybe one day you will find the moral courage to tell us where Mum is so that we may give her and our family some final peace."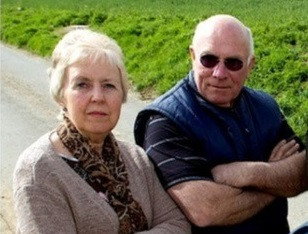 Acting for the crown, Karim Khalil QC said Qazimaj was a carer to the father-in-law of the Stuarts' daughter, Christy Paxman.
It was stated that Qazimaj had gambling debts, in the name of Marco Costa, and he believed the Stuarts to be millionaires.
His plan, the prosecution said, was to try and get the Stuarts to sell their home so he could take some sort of commission.
Friends of the Stuarts raised the alarm when the pair failed to attend a line dancing class and police forces across the country were later alerted about the missing Qazimaj and his vehicle.
Kent Police reported finding his car close to the port of Dover late on Sunday 5 June with the vehicle yielding vital DNA evidence linking Qazimaj to both Peter and Sylvia.
More checks quickly revealed that Qazimaj had boarded a ferry from Dover then on Thursday 16 June after police in Luxembourg were contacted about a man, thought to be Qazimaj, staying at a hostel in Luxembourg City.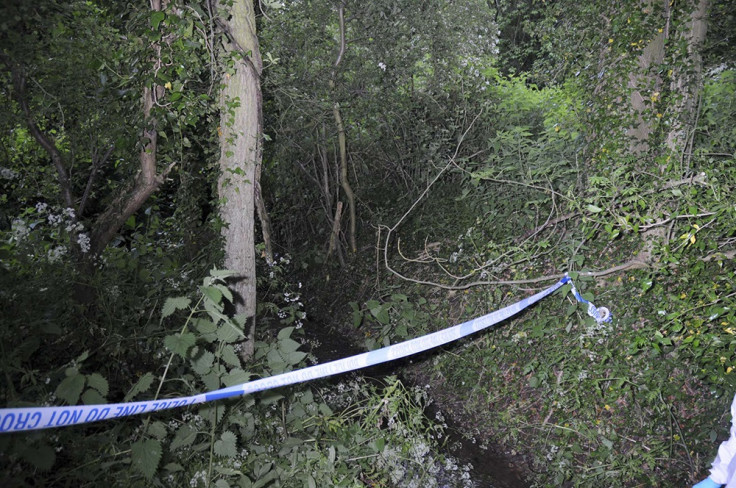 Qazami maintained his innocence despite fingerprint and DNA evidence, hand-writing samples and distinguishing features, including a mole and tattoo, proving beyond reasonable doubt that Qazimaj and Costa was the same man.
DCI Andy Guy from the joint Suffolk and Norfolk Major Investigation Team said: "The investigation team and I are pleased that the jury saw through the bizarre and unbelievable claims Qazimaj made in the court.
"The assertion that there was another man who looked identical to him, shared the same DNA and handwriting styles, and disappeared at the same time he appeared in Luxembourg is beyond belief, as is the claim that somehow his fingerprints were taken in Luxembourg and switched to implicate him."
Qazimaj will be sentenced at Ipswich Crown Court on Tuesday 14 March.