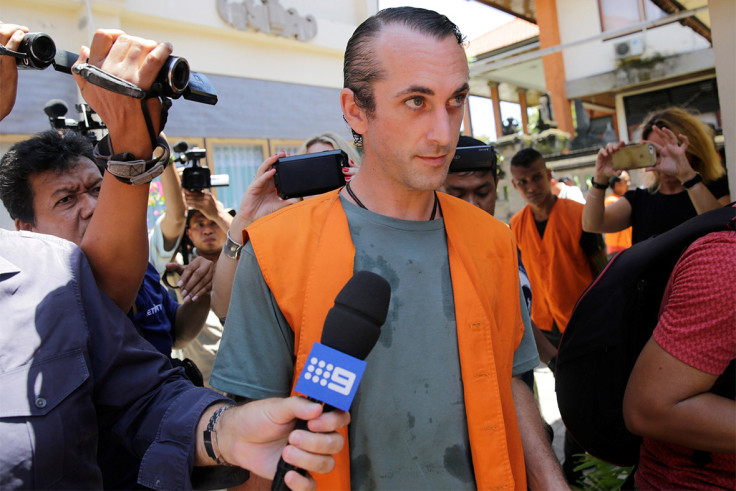 A British DJ has been jailed for six years for bludgeoning a policeman to death on the Indonesian holiday island of Bali.
David Taylor, 34, originally from Halifax, was found guilty of beating Wayan Sudarsa with a bottle, phone and pair of binoculars while on Kuta beach on 16 August 2016.
The policeman's bloodied body was found covered with more than a dozen wounds on his neck, chest and head.
Taylor's Australian girlfriend, Sara Connor, 46, was jailed for four years for her part in the assault on the father-of-one during the pair's sentencing on Monday (13 March).
During their four-month trials, Taylor claimed he had been acting in self defence, saying he "feared for his life". Connor said she had simply been trying to separate her boyfriend and the policeman.
The court heard how Taylor, a musician known as DJ Nutzo, and mother-of-two Connor had been enjoying a night together on the beach.
Taylor then became involved in a confrontation with on-duty Sudarsa when he accused him of stealing Connor's handbag and of being a fake policeman.
Sudarsa is said to have pushed Taylor to the ground when the British DJ tried to search him, leading to the pair to begin fighting.
Taylor then hit his victim with a bottle, phone and pair of binoculars.
During their trials, Taylor and Connor were made to re-enact their version of the events on the beach for investigators.
Denpasar Police chief Senior Commander Hadi Purnomo said: "David found a bottle, he bashed the police with a bottle. David brought the bottle in his left hand then moved it to his right hand, then he bashed the bottle onto the police officer's head.
"The bottle broke and then David bashed him again with the broken bottle. That caused many wounds in the head."
The couple, who were based in Australia, fled the scene following the killing but were tracked down by police on 18 August.
The judge told the court Taylor had been "legitimately and convincingly proven guilty" of group assault causing death.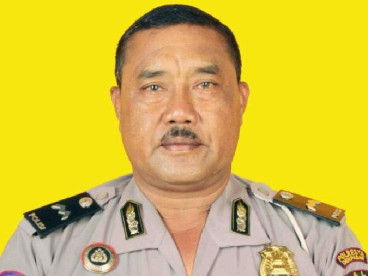 The pair were not convicted of the more serious charge of murder after prosecutors recognised they had not intended to kill the officer.
Taylor has since written a letter to Ketut Arsini, the widow of the slain police officer.
"I never thought in my life that I would be anywhere close to such a horrific situation as this," it read.
"I have been waking up crying every morning for many days now but I cannot imagine the pain and suffering that you and your family must be feeling in this time. I will never throughout the rest of my days come to terms with this and it will haunt me until I myself am taken from this life."
But Arsini said she "can't forgive them" for their roles in her husband's killing.
Taylor was supported in court by his parents, John and Janet Taylor.
After the verdict his father, a vicar, tearfully addressed the media and said: "We are immensely saddened and our hearts go out to to the widow of police officer Wayan Sudarsa and his family to whom we extend our deepest condolences."